Posted
March 21, 2006 by Mike Mineo
in Features
MUSIC DOWNLOADS – #22 – THE SAD LITTLE STARS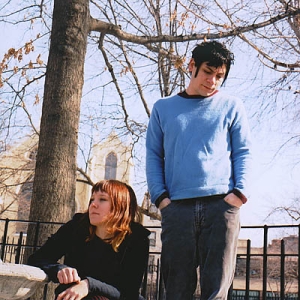 The Sad Little Stars are a pop duo from New York, consisting of Max Low and Rachel McIntosh. Yes, that's right, two people. They happen to be two very talented people though, as The Sad Little Stars seem to incorporate a much larger sound than two people can often incorporate. From their first gig in 2003 to the present, they have been combining modern indie rock and electronic elements to create their sound. Their debut album, The Stars Below, has some of the most irresistable love songs that I have come across recently. Max and Rachel's music chemistry dwell into sweet melodies and lyrics that are quite lovely. They are currently in the studio recording their second album.
The three songs below are fantastic. 'Some Days' starts out slow with an acoustic guitar and an ambient background effect, but slowly progresses towards a greater and faster paced chorus with a distinctive Western pluck and feel. 'Nothing Ever Happens' is unrequited love at its finest, as The Sad Little Stars sing, "I tried to change my view, still all I see is you. Bright eyes turning blue through the dead of the day, you just look away." They later relieve us with a fantastic chorus, ""I will tear myself in two, hold my breath 'til I turn blue, nothing ever happens when you're gone." 'Singing The Summer' is a nice ode to their great native city of New York. While bands such as Interpol have done tribute songs to the city as well, The Sad Little Stars maintain an elegant feel with phrases such as, "We dance all night through a city of daydreams, singing our sad melodies." I expect big things from The Sad Little Stars in the near future.
—————————–
The Sad Little Stars – Nothing Ever Happens
—————————–
The Sad Little Stars – Some Days
—————————–
The Sad Little Stars – Singing The Summer
—————————–
Official Web Site
VIDEO: Don't Fuck With Love
BUY

What do you think of this artist?
Mike Mineo
I'm the founder/editor of Obscure Sound. I used to write for PopMatters and Stylus Magazine. Send your music to
[email protected]
.