Posted
April 26, 2006 by Mike Mineo
in Features
LIVE: Pulp – 06/24/95 – Glastonbury Festival, Somerset, England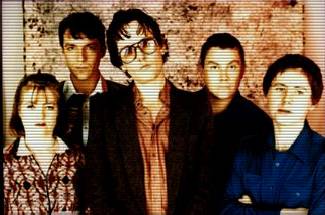 NME probably summed this show up the best when they proclaimed it the 67th best moment in rock history (see here). Indeed, 1995 to many was the year of the Brit-pop explosion and Pulp was at the forefront of it. Jarvis Cocker remains one of, if not my favorite, lyricist of all time and his general demeanor makes him an outstanding frontman unparallel to not many. From the unresistable catchiness of 'Razzmatazz' to the exquisite seven-minute version of 'Common People', this is definitely not one to miss.
01Â  Â Â  Intro
02 Â Â Â  Do You Remember the First Time
03 Â Â Â  Razzmatazz
04 Â Â Â  Monday Morning
05 Â Â Â  Underwear
06 Â Â Â  Sorted for E's and Whizz
07 Â Â Â  Disco 2000
08 Â Â Â  Joyriders
09 Â Â Â  Acrylic Afternoons
10 Â Â Â  Misshapes
11 Â Â Â  Pink Glove
12 Â Â Â  Babies
13 Â Â Â  Common People
14Â Â  Â  Something Changed
15 Â Â Â  I Spy
Mike Mineo
I'm the founder/editor of Obscure Sound. I used to write for PopMatters and Stylus Magazine. Send your music to
[email protected]
.