Posted
June 3, 2006 by Mike Mineo
in Features
ALBUM PREVIEW: Rocketship – Here Comes… Rocketship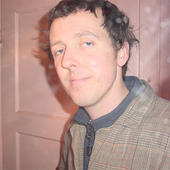 How often does a band wait ten years to release their sophomore album? Based in Oregon, Rocketship has had an underground following ever since their 1996 debut, A Certain Smile, A Certain Sadness. Originally an actual band with a lineup, Rocketship is now led by Dusty Reske as he takes a more ambient and electronic approach. Their long awaited new album, Here Comes… Rocketship is finally released this year. The wait appears to be worth it, as the album is full of delightful surprises.
I'm posting this on a rainy afternoon, and the song 'You're Too Young' really compliments that, as the mellow acoustic based melody with a soothing vocal touch is really sounding great. 'The Passerby' and 'The Foxes' Teeth' are both examples of the electronic touch that Reske is utilizing. 'The Passerby' is extremely catchy and is my favorite song off the new album, while 'The Foxes' Teeth' uses an array of samples to really capture a rough edged but enjoyable symphony of sounds. The twelve new tracks are highly enjoyable and Rocketship's new album, Here Comes… Rocketship really made the wait worthwhile.
———————
———————
———————
———————
What do you think of this artist?
Mike Mineo
I'm the founder/editor of Obscure Sound. I used to write for PopMatters and Stylus Magazine. Send your music to
[email protected]
.