Posted
August 28, 2006 by Mike Mineo
in Features
Actors Make Decent Music? (2 of 3): Vincent Gallo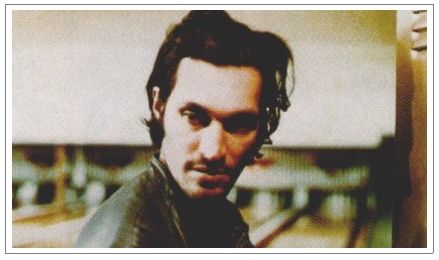 Unlike many actors who choose to play with the music industry after eventual acting success, music was Vincent Gallo's first love. He is most well-known for his lead roles in controversially cult films, such as the engaging The Brown Bunny, which got some impressive press, though mainly based on Gallo's feud with Roger Ebert (Gallo called him a "fat pig with the physique of a slave trader" after a bad review) and the exposed blowjob scene at the end. I thought the movie was slow-paced but engaging either way. Gallo has always been a very big music fan, being quoted as saying that he owns over 15,000 albums. He formed his first band at the age of seven, eventually being involved in dozens of unknown music groups (with slight success in Bunny) before making his greatest musical accomplishments as a solo artist.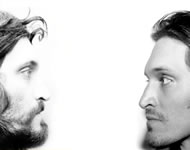 His debut solo album, When, is a collection of light and delicate songs, seemingly sounding if they could fit well into his movies of quest-driven loneliness. Gallo has a pleasant voice, and it's frailty blends well with the slight strums and bends of his guitar. The songs mainly consist of sick-ridden love songs, which allows his vocals to remind me of Daniel Johnston, particulary on 'Honey Bunny'. The obvious ode in the nicely arranged instrumental 'I Wrote This Song For The Girl Paris Hilton' is about the materialistic woman with whom he had a relationship with. 'Yes, I'm Lonely' describes the general mood of the album in the first line, as Gallo softly creaks out, "I'm always sad when I'm lonely". The most impressive thing about Gallo is his diversity to forms of art. He is an actor, a painter, and a musician. Though he is best known as an actor, his other two endeavors are done very well with great elegance.
———————————————————————————–
———————————————————————————–
Vincent Gallo – Yes, I'm Lonely
———————————————————————————–
Vincent Gallo – I Wrote This Song For The Girl Paris Hilton
———————————————————————————–
———————————————————————————–
informative web site about Gallo's musical career
What do you think of this artist?
Mike Mineo
I'm the founder/editor of Obscure Sound. I used to write for PopMatters and Stylus Magazine. Send your music to
[email protected]
.