Posted
August 26, 2006 by Mike Mineo
in Features
Squarepusher mixes it up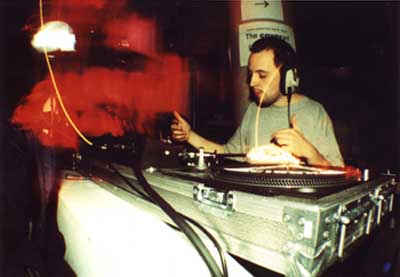 Squarepusher is the alias for Thomas Jenkinson, an English musician who uses nothing more than a bass guitar, samples, and a drum machine to create his music. As simple as that may sound, Squarepusher's sound is extremely unique and full of life, as Jenkinson's influences from other genres are very well-rounded, with his use of samples being also quite diverse. He has released over ten respectful albums, starting in 1994. Jenkinson is known to claim that he knows more about his recording equipment better than the manufacturers themselves. Two of Jenkinson's brothers are also musicians, with Andy Jenkinson being the primary force of the acid house project Ceephax Acid Crew.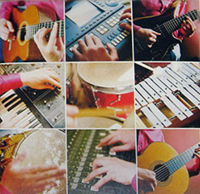 Most of his electronic works have splashes of Jazz, especially when it comes to the bass in his songs, notably the great slap bass solo performed in the beautifully done 'Hello Meow', which opens up his new album Hello Everything (releasing on October 16th). 'Theme from Sprite' continues to contain this element, though more consistently throughout the entire song. The melody is mainly one riff in repetition, as complex layers of instruments steadily weave themselves in with great incorporation. The fast-paced 'Planetarium' does not leave room for a breath of air, as there is no direct pause during the six minutes of electronic chaos. 'Planetarium' is similar to most of his songs in context, where a fairly complex drum sample begins the song before some nicely done synths and samples are put into place. It fits in nicely with the album though, which has a great and fitting flow with a diverse array of songs. Jenkinson has continued his diverse approach to making music, with it paying off again.
——————————————————————————
[audio:http://obscuresound.com/mp3/squ-hel.mp3]
——————————————————————————
Squarepusher – Theme from Sprite
[audio:http://obscuresound.com/mp3/squ-the.mp3]
——————————————————————————
[audio:http://obscuresound.com/mp3/squ-pla.mp3]
——————————————————————————
Mike Mineo
I'm the founder/editor of Obscure Sound. I used to write for PopMatters and Stylus Magazine. Send your music to mike@obscuresound.com.