Posted
September 26, 2006 by Mike Mineo
in Features
Roger O'Donnell uses the bare necessities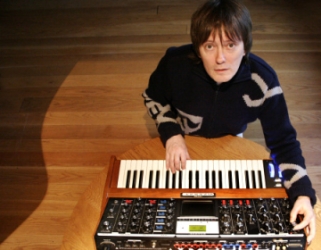 Prior to listening to his first solo album, I knew that Roger O'Donnell had played keyboards in such influential bands as The Cure, Berlin, and The Psychedelic Furs. Due to this, I was wrongly expecting some sort of 80s flashback with stomping synths and murmured vocals. Well, O'Donnell definitely surprised me with this one. His first solo album, The Truth In Me, is played entirely on a synthesizer (the beloved Moog Voyager). No guitars, no bass, nothing at all besides the Moog Voyager, with 'Treasure' being the only track showing any form of organized percussion (an extremely simple loop, at that). Only three songs contain vocals, which are done by Canadian artist Erin Lang. This album is definitely not for the casual listener, but anyone who appreciates the aspect of electronic music and synthesizers is sure to discover the gem of ingenuity that The Truth In Me holds. When asked whether it's a concept album, O'Donnell states, "Definitely not a concept album, more of an album concept. It was a re-visiting of my early days of composing using limited instrumentation." Even with limited tools, O'Donnell still can manufacture a success.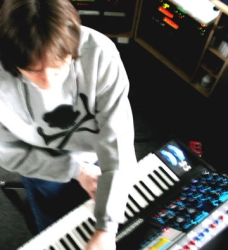 'Treasure' and 'For The Truth In You' both feature Lang's gentle vocals, which blend in surprisingly well with O'Donnell's use of the synthesizer. 'Not Without You' is an eerie instrumental piece that manages to create a haunting atmosphere solely using the synthesizer. For those accustomed to intricately overblown production and lyrical wit, The Truth In Me may sound like a pretentious soundtrack to a bad 80s sci-fi movie. The fortunate ones who appreciate the aspect of innovation and risk, however, will remember this as one of the most creative albums of the year.
——————————————————————————————-
[audio:http://obscuresound.com/mp3/rog-tre.mp3]
——————————————————————————————-
Roger O'Donnell – For The Truth In You
[audio:http://obscuresound.com/mp3/rog-for.mp3]
——————————————————————————————-
Roger O'Donnell – Not Without You
[audio:http://obscuresound.com/mp3/rog-not.mp3]
——————————————————————————————-
Mike Mineo
I'm the founder/editor of Obscure Sound. I used to write for PopMatters and Stylus Magazine. Send your music to
[email protected]
.