Posted
September 29, 2006 by Mike Mineo
in Features
The roots of Electronic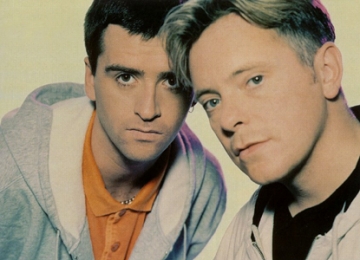 Being a fan of both The Smiths and New Order, I would consider it only natural to be a fan of Electronic as well. Unrightfully, Johnny Marr was often overshadowed by Morrissey's vibrant presence, while Bernard Sumner was in the background of the Ian Curtis saga. Both were vital elements to two of the biggest influential bands on the 80s, though Morrissey and Curtis often took all the cake for their theatrics. Though Sumner had already formed the brilliant New Order after Joy Division's demise (Curtis' suicide) and Marr had been playing with Matt Johnson and The The, both had the desire to collaborate with one another to create something truly special. The first song they created together was 'Getting Away With It', of which I already posted an MP3 here. Bringing in Neil Tennant from The Pet Shop Boys contributed even more to the overall feeling of a song from a "supergroup". Why do I post about them again? Well, they just released Get the Message: The Best of Electronic, a very commendable greatest hits compilation that does the band's reputation well.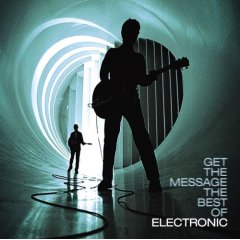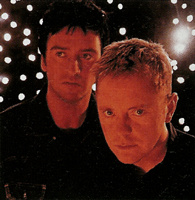 I just recieved the album in the mail a few days ago and I've been listening to it quite a bit, reviving all three great albums that Electronic released. I think their best hook may be the chorus in 'Second Nature', though choosing Electronic's best hook is often trivial to me (as it changes every other day). The acoustic frenzy of 'Get The Message' (the intro reminds me a bit of 'Cemetry Gates') is highlighted by Marr's usual brilliant riffs, while the hopeless elegance of 'Out Of My League' is another example of Sumner and Marr combining their talents to create a beautiful song, enhanced by Sumner's angelic vocals. Though the band only released three albums in their ten years of existence, Electronic is one of the many prominent marks in the two's musical careers.
——————————————————————————————-
——————————————————————————————-
——————————————————————————————-
——————————————————————————————-
Joy Division – She's Lost Control
——————————————————————————————-
New Order – Bizarre Love Triangle
——————————————————————————————-
The Smiths – I Started Something I Couldn't Finish
The Smiths – Frankly, Mr. Shankly
What do you think of this artist?
Mike Mineo
I'm the founder/editor of Obscure Sound. I used to write for PopMatters and Stylus Magazine. Send your music to
[email protected]
.