Posted
October 14, 2006 by Mike Mineo
in Features
Petticoat, Petticoat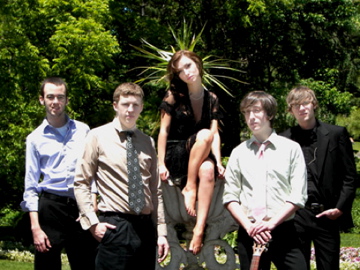 Though Petticoat, Petticoat are originally from one of the few largely populated cities in Kentucky (Lexington), the band somehow manages to create the dramatic small town feel that has been seeing success in the folk genre for years. "The city that I live in is the city I was born in," proclaims Dickie Haydon in Petticoat, Petticoat's 'China Plate'. Their band name is surprisingly fitting, being almost hidden as one of the least publicized bands to come out of the recently active Lexington music scene (locals include The Apparations and Parlour Boys). Petticoat, Petticoat are also an addition to the handful of "couples" bands, where either a wife/husband or boyfriend/girlfriend duo are at the front of the band. The Rosebuds and Mates Of State seem to do fine with the idea, so how about Petticoat, Petticoat? Just as good. Dickie Haydon and lush vocalist Kristin Messina carry their lyrical approach far, demonstrating additional musical chemistry in heartwarming duets such as the catchy 'White Love'. Petticoat, Petticoat are releasing their debut album, Every Mother's Child.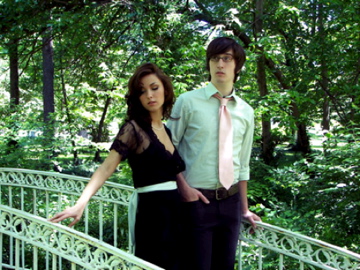 Their small town approach is also prominently visible in 'We're Gonna Be Poor', with Haydon beginning the song with a type dialogue in an exaggerated Southern slur. Messina's voice seems to be pleasing in every song on Every Mother's Child, along with the fact that she's pleasing to the eyes. Even the change in styles, such as the aggressive hard-nosed rock in 'White Love', have a certain calm demeanor to them. Messina seems to have a variety of comparisons in hand, from Stevie Nicks to Neko Case. Her grasp on vocal melody and harmony is done very well, with catchy and odeful songs of interesting hometown topics. There is certainly a blues influence on several tracks, with quick solos in a blues progression acting as the precursor to the chorus in many songs, tipping their hat to classic folk artists. Every Mother's Child is another pleasing debut with a band who is a good demonstration of personal and mental chemistry. I'm hoping Haydon and Messina stay together for some time, as many of their songs are great fun.
——————————————————————————————-
Petticoat, Petticoat – White Love
——————————————————————————————-
Petticoat, Petticoat – We're Gonna Be Poor
——————————————————————————————-
Petticoat, Petticoat – China Plate
——————————————————————————————-
What do you think of this artist?
Mike Mineo
I'm the founder/editor of Obscure Sound. I used to write for PopMatters and Stylus Magazine. Send your music to
[email protected]
.