Posted
November 24, 2006 by Mike Mineo
in Features
David & the Citizens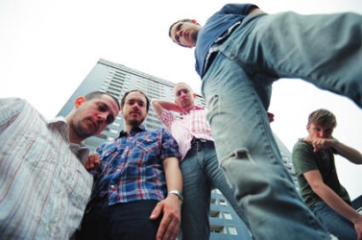 David & the Citizens claim that they are one of the best Swedish imports since Ikea. That's a bold statement, considering how damn comfy some of their couches are. David & the Citizens have been building up hype for some time throughout Scandinavia and Europe, with success in the USA that has so far been miniscule compared to the likes of Jens Lekman. It should be only a matter of time though, as the band certainly has the ability and ingenuity to become adored wherever they are featured. After scoring a record deal with the New York-based Friendly Fire, they made their first mark in March with a debut self-titled LP, releasing another LP (Are You In My Blood?) shortly after in May. Both recieved warm reviews, with sincere and mildly upbeat lyrics sung over a variety of various instruments and styles. Comparisons to Beulah has been common with that statement, with lead songwriter David Fridlund singing over anything from klezmer clarinets to the trumpets of Magnus Bjerkert. The foursome from Malmo released their debut full-length on Halloween, titled Until The Sadness Is Gone after the momentum gained from their EPs.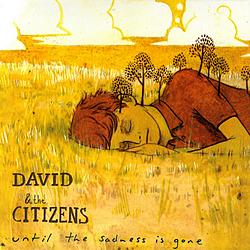 Despite their cultural pride, David & the Citizens do not contain many of those full-blown orchestra/overblown twee stereotypical Swedish elements. Actually, they could pass for a talented American indie pop band any day of the week. 'New Direction' would be a good example of this universal proclamation, with its catchy and energetic song structure, mixing in a handful of synth-charged hooks and bright melodies reminiscent of Belle & Sebastian. It remains one of the only songs off of Until The Sadness Is Gone that you will have stuck in your head after the first initial listen, but most of the songs will grow on you eventually if given the chance. 'The End' is the opener of the album, starting with an initial classic Western guitar tone until the surprisingly fitting klezmer clarinets appear in a chorus that is instrumental the first time around, followed by Fridlund asking the simple question, "is this the end?" for the second repeat. 'Graycoated Morning' takes us back to David's Swedish roots. The song is burst open with several orchestral elements, with an abrupt fade out as Fridlund implements a vocal delivery that borrows the influence of Van Morrison's more accessible story-driven songs. Fridlund's lyrical content is consistent throughout the album, most songs ending with a final statement of sorts, such as in 'Graycoated Morning', with Fridlund's "Honey, I'm dying!" eclipsing the song. Until The Sadness Is Gone is an impressive debut from a band who is sure to make more than a few fans overseas.
——————————————————————————————-
David & the Citizens – New Direction
[audio:http://obscuresound.com/mp3/david-new.mp3]
——————————————————————————————-
David & the Citizens – The End

[audio:http://obscuresound.com/mp3/david-end.mp3]
——————————————————————————————-
David & the Citizens – Graycoated Morning

[audio:http://obscuresound.com/mp3/david-gray.mp3]
——————————————————————————————-
Mike Mineo
I'm the founder/editor of Obscure Sound. I used to write for PopMatters and Stylus Magazine. Send your music to
[email protected]
.