Posted
December 24, 2006 by Mike Mineo
in Features
Merry Christmas…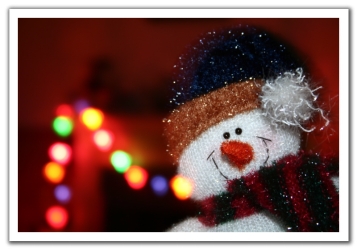 It seems rather traditional to do a Christmas compilation, so I don't like to be one who breaks the tradition. Usually, when people think of quality Christmas music they think back to the days of Frank Sinatra and Dean Martin when strong vocals and orchestral accompaniments defined the greatest. Perhaps it was back then when the words "Christmas" and "commercialized" were never uttered in the same sentence. The allure of Christmas is always brighter when just focusing on family though, so more commercials does not mean that contemporary Christmas music is not as heartwarming. While this year's compilation mainly features the Sinatra's and Martin's of the past, several current artists like Sufjan and Snowden have provided covers, that while often unoriginal, bring the Christmas spirit that those who celebrate often search for. Christmas songs also originate from all over the world… from Siberia's favorite orchestra to Japan's popular B'z and Ryuichi Sakamoto, it is a holiday that is cherished by even those who are not particulary religious.
So, despite any religious views, I wish everyone a safe and merry Christmas. Just sit back and relax. For those unfortunate souls who have to work, hopefully these songs will bring some cheer. Have a good one. These type of songs are divided into two, from occasionally original and contemporary songs you may not be aware of to the classics that you have known since childhood.
——————————————————————————————-
Ryuichi Sakamoto – Merry Christmas Mr. Lawrence
Sufjan Stevens – It's Christmas! Let's Be Glad

Trans-Siberian Orchestra – Carol of the Bells
Trans-Siberian Orchestra – The Ghosts of Christmas Eve
John Cale – Child's Christmas In Wales
B'z – Itsuka no Merry Christmas
Some By Sea – The Saddest Christmas
Sparks – Thank God It's Not Christmas
Joy Electric – Winter Wonderland
——————————————————————————————-
Frank Sinatra – Let It Snow! Let It Snow! Let It Snow!
Dean Martin – Rudolph The Red Nosed Reindeer
Nat King Cole – Deck The Halls
Johnny Mathis – Have Yourself a Merry Little Christmas