Posted
February 15, 2007 by Mike Mineo
in Features
Bill Callahan (Smog) Prepares Lucky #13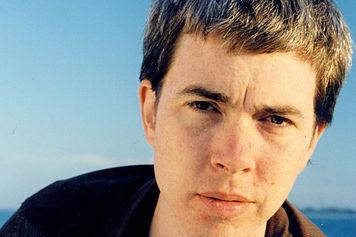 For two decades, the musical alias for Bill Callahan has been Smog. Such an alias wasn't the least bit surprising, as Callahan has that factor of mysteriousness that are usually beneficial, certainly in the case of a musician. It also doesn't hurt relationships, as his talent and relative secrecy won him the heart of indie queen Joanna Newsom. I suppose it wouldn't be entirely premature to envy their future children, as the music genes would expectedly be bursting. Personal business aside, Callahan's musical career has been highly influential toward contemporary artists of several genres, most notably the folk revival that his lovely companion is also attempting to initiate. Callahan's career has been one of building blocks, with each album showing an upgrade in musical comprehension and production skills over another. He is also another example of true work ethic, releasing thirteen albums in fifteen years. While his current sound does not reflect the amateur experimentalism of Julius Caesar or the lo-fi memorability of Red Apple Falls, his professional sound and approach on his thirteenth album Woke on a Whaleheart is enjoyable in it's own right. For the first time in his life, Callahan is abandoning the Smog tag and is choosing to release an album under his actual name. While it is obviously not a musical debut, Callahan continues to utilize his respectable sound. On most of his albums, his approach is simplistic, with a repetitive chord structure and a consistent melody wrapping themselves around various instruments and Callahan's warm vocals. His vocals are entirely original, meditating back and forth between spoken word and melodically tactful harmonies. Without looking at his photo, many would most likely be surprsied to know that Callahan is merely in his late 30s. With such a long and definitive career, it's quite an accomplishment. His vocals don't help his cause either, with a tortured and wrinkled grasp that sounds like the work of an elderly musician who has been holding a guitar for over fifty years.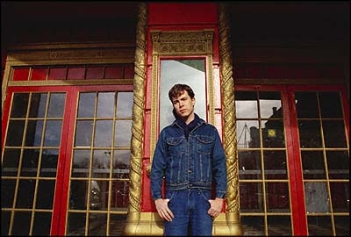 Callahan considers Woke on a Whaleheart to be sketched off influences including "gospel, tough pop and American Light Opera". The gospel influence is notably given off from the backing vocals of Deani Pugh-Flemmings, a choir member of the Olivet Baptist Church. The album includes other collaborators as well, with arrangements by Neil Michael Hagerty, guitar work by Pete Denton, and an exquisite touch supplied by violinist Elizabeth Warren. However, the gracious work of these talented musicians fortunately fails to overshadow the always entertaining Callahan. His storybook delivery is back, reminiscing tales of melancholy, lost love, and deep countrysides. One of the most noticeable songs on the album is the debut single "Diamond Dancer". The song is a rare exception to Callahan's traditional rule of untraditional song structures. Being in typical verse-chorus-verse-chorus forum, the result from years of reluctance turns out to be quite appealing. Warren's violins and Hagerty's arrangements work very well over Callahan's defiant guitar strums and solemn vocals. The occasional backing from Pugh-Flemmings also sounds fresh and complementary. The lively "Footprints" is another highlight, showing a side of Callahan's rare sense of optimism. Despite a flawed and awkward chorus that is initially too repetitive for it's own good, the violin from Warren portrays a sense of rushed anger and emotion. When the song finally picks itself up in the final few minutes it seems hardly rushed, actually being quite natural. "Sycamore" requires the least focus out of the three to enjoy, as Callahan relays his charming melodical swoon after a series of enjoyable guitar plucks and steady percussion. It's grown to be my favorite on the album behind the joyful "Diamond Dancer". Other highlights include the dramatic "Night", a slowly paced ballad supplied by a beautiful piano arrangement and the singularly opposite "Day" which works off a repeating succession of piano chords and summery vibes. Despite his abandonment of his project name and lo-fi style, Woke on a Whaleheart is a very nice addition to Callahan's illustrious career. It will be released on April 17th, with the single "Diamond Dancer" preceding it on March 20th.
——————————————————————————————
Bill Callahan – Diamond Dancer
[audio:http://obscuresound.com/mp3/bcal-dia.mp3]
——————————————————————————————
[audio:http://obscuresound.com/mp3/bcal-foo.mp3]
——————————————————————————————
[audio:http://obscuresound.com/mp3/bcal-syc.mp3]
——————————————————————————————

Official Web Site
Mike Mineo
I'm the founder/editor of Obscure Sound. I used to write for PopMatters and Stylus Magazine. Send your music to
[email protected]
.