Blackfield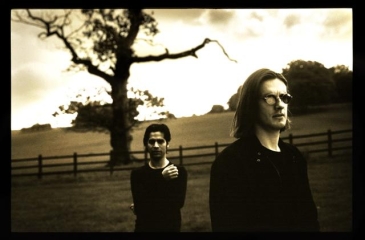 Imagine inviting one of your favorite musicians to play in your country only to end up collaborating with them in what eventually becomes an ongoing project. Though already an Israeli pop/rock star, Aviv Geffen experienced just that when he invited Porcupine Tree to play in Israel. Because Porcupine Tree is a driving force in modern prog-rock with a cult following that spans the entire globe, this wasn't all that far fetched. While in Israel, singer/guitarist/songwriter Steven Wilson and Geffen became friends and started working on music together. The result was Blackfield. By 2004, Blackfield had released their first album, which was the self-titled Blackfield. Vocals and guitar are shared between the two founding members but the music is very piano driven. Reminiscent of both the spacey synth driven rock that can often be heard in a Porcupine Tree song, Aviv Geffen adds a sound that is unmistakably that of solitude. Something about his songwriting and voice sound unbearably lonesome, even more than I imagine he intended them, and it makes for some beautiful songs. Wilson on the other hand sings some of the best clean vocal melodies around. "Scars" and "Cloudy Now" were originally Geffen's own songs that were filled out by Wilson as if he naturally fit them. For the most part, the rest of the songs on the album were written by the two together on a collaborative effort. "Open Mind" opens the album and while none of the other songs have any heavy guitars, they are certainly no less intense. Blackfield, though only ten tracks, is an album that can easily be listened to straight through. Last week, despite busy schedules with their band and solo material, the duo released their second album with the simplistic title of Blackfield II.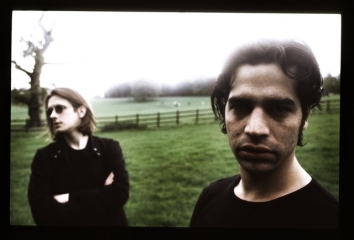 With their second effort, you can see that the two have developed a more innovative sound together, as they borrow much less from their separate projects. Blackfield II opens strong with it's leading single "Once" and immediately thereafter reminds us of their first release with "1,000 People", which could have easily fit on the first album. In fact, many songs on the album could have fit on the first album, including "The Killer" and "Some Day". The album retains the lonesome sound of the first with elements that include the electric guitar moans over sweet acoustics, epic synths, and soft bittersweet piano, though they contain their individuality nicely. Though overall, the band (which is essentially a side project) has evolved very little, evolving is not really something they should feel the desire to do. Blackfield was a great collection and Blackfield II is merely an extension of it's preceding great collection. I can't imagine any fan of either Porcupine Tree or Aviv Geffen not loving these albums, as the two lend to each other so well. Their sounds blend naturally into each other into something both unique and very characteristic of their own respective careers. As for those who have not heard either, anyone who can appreciate a blend of pop and progressive instrumentation and songwriting will most certainly enjoy either album, as they borrow skillfully from both ends of the spectrum. If you want more, both Aviv Geffen and Porcupine Tree have dozens of albums each with new releases on the way. Also, in case you were wondering, Aviv Geffen does not sing in the majority of the songs on the first album. He actually sings about 1/3 of the vocals on both albums, despite most of the songs posted below featuring him on vocals.
——————————————————————————————
——————————————————————————————
——————————————————————————————
——————————————————————————————
——————————————————————————————
What do you think of this artist?