MP3: The Kills – "Silent Night"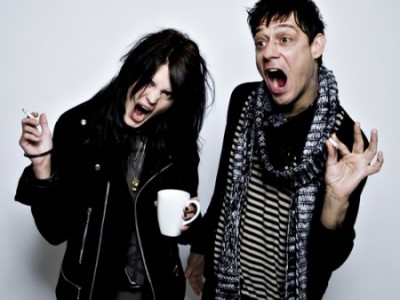 The Kills are showing their Christmas spirit with an acoustic rendition of "Silent Night", recorded live with Lauren Laverne on BBC 6 Music. A chord-less guitar progression guides the minimal arrangement as Alison "VV" Mosshart unleashes her solemnly creaky voice. She sounds several years older here than on their rock-edged releases, an apt stylistic shift.
The rock duo released their fourth album, Blood Pressures, earlier this year, a few months before guitarist Jamie Hince married Kate Moss.