MP3: Girls Names – "A Troubled See"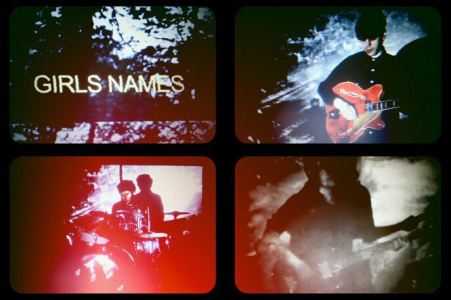 Girls Names draw on darker '80s rock acts like Echo & the Bunnymen, Felt, and The Birthday Party, featuring brooding understated vocals and wispy synth backings over fleeting guitar progressions that flow similarly to jangle-pop staples. The flashes of synth provide a glistening side of production in the midst of the fast-paced guitar jangles, while interesting production choices (like the scratchy guitar swipes mid-way through "A Troubled See") keep it far from being a dull retread. The Go-Betweens sound like another strong influence, as they did on hazy acoustic journeys like "Black Saturday".
Based out of Belfast, Girls Names released their debut EP in 2010, with a debut LP – Dead To Me – a year later. They will release a 7″ split with Tough Love label mates Weird Dreams on June 25th, and the superb "A Troubled See" makes up half of it. Consider it a peak at their "new sound", which isn't too far from old favorites – like the ones below. There's more polish on "A Troubled See", but what's not lost is their wonderful reliving of '80s rock favorites.

MP3: Girls Names – Black Saturday

MP3: Girls Names – Kiss Goodbye
girls names a troubled see mp3
girls names a troubled see
girl name mp3