Posted
December 30, 2014 by Mike Mineo
in Features
Chasing Yesterday: Will Noel Gallagher Recapture His Former Glory?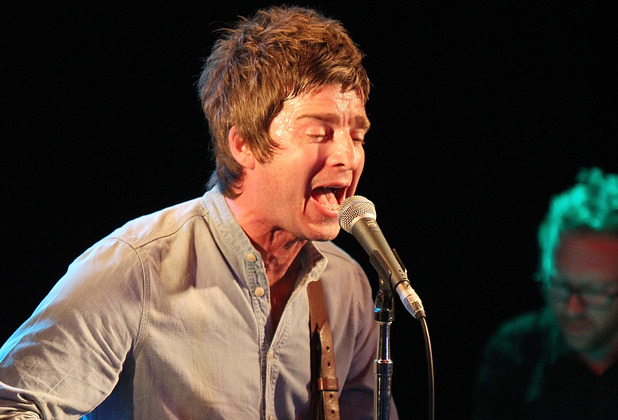 With Noel Gallagher's second solo album scheduled for release on 2nd March, the former Oasis star finds his career at something at a crossroads. While younger sibling Liam's shorter and often derided solo project 'Beady Eye' was recently disbanded after just two studio albums, he was at least credited with adopting an experimental approach to song-writing and attempting to break the formidable Oasis mould. Conversely, Noel stuck to his tried and tested formula for his debut album with the High Flying Birds, resulting in a typically accomplished by disappointingly predictable sound.
So the question that remains is has Noel finally looked to embark on a new musical direction for the upcoming album 'Chasing Yesterday?' The answer is frustratingly inconclusive, as the majority of tracks adhere to Gallagher's classic philosophy, simple melodic structure and often generic lyrics. This is not necessarily a criticism, as Noel remains a primary artist in creating memorable and enjoyable four minute stadium-rock anthems. The issue is that the majority of Noel's greatest tracks of this ilk were included on Oasis' first two albums, meaning that he is struggling to operate outside of his comfort zone and deliver a richer, more diverse sound.
In this respect, Liam had it far easier than his older brother. He had neither the experience nor dexterity to craft a pop-rock anthem in the mould of Noel, making it far easier to depart from the Oasis sound and identify his own niche. Noel has no such luxury, as he is bound as much by his own success and ability as unwillingness to augment his sound. There are signs on the new album that he is at least attempting to embrace an evolved musical style, however, with the inclusion of occasional psychedelic beats and memorable saxophone solos on tracks such as 'Do the Damage'. Inspired by a move away from online slot games and a trip to the Vegas strip with Russell Brand and Morrissey, Noel offers a glimpse at an increasingly bright and exciting future with the High Flying Birds.
The disbandment of Beady Eye may make talk of a musical revolution for the older Gallagher redundant, however, as it moves the likelihood of an Oasis reunion increasingly closer. If this is the case, then it may be argued that Noel is simply killing time and further honing the trademark Oasis sound until the band reforms.