Posted
July 22, 2015 by Mike Mineo
in Features
4 Best Songs About Casino Gambling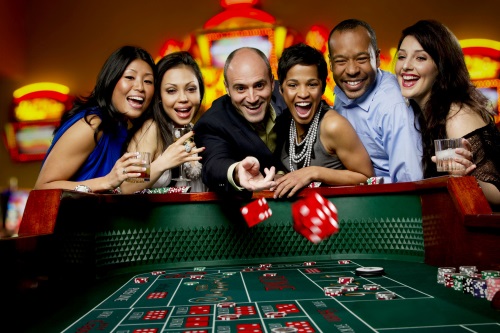 Gambling and songwriting are two wonderful worlds that, for many people, would rarely cross swords. However, those people are wrong. There are many artists, past and present, who have aimed to combine the two industries by singing songs about the activities only found inside a casino. Like all genres of song inspiration, there are some that are better than others, and this article will guide you to the four best songs that are about gambling. Be sure you listen to them when you're sat at home winning some money and having some fun on NetBet online Casino!
The list in descending order is:
Kenny Rogers; The Gambler – This 1978 song by Kenny Rogers is often heard in many karaoke bars around the world (badly I must add). However, the song is a brilliant one based around poker, and the ability of knowing when to stay in the game or fold out. The lyrics in the chorus are 'You've got to know when to hold 'em, know when to fold 'em, know when to walk away, and know when to run; you never count your money, when you're sittin' at the table, There'll be time enough for counting, When the dealin's done.' Great gambling song, if you haven't yet, give it a spin; true classic.
Lady Gaga; Poker Face – PokerFace practically turned Lady Gaga into a world star overnight. The song, which was released in 2008 (yes, I know, it's that old!), was coupled with a rather raunchy video involving a bed and some dogs. Anywayyy, the song is based around the fact that a man can't read her poker face; and not knowing what she is thinking. Some lyrics in the opening verse are: 'Fold 'em, let 'em, hit me, raise it,' all of which are actions that you do in Poker. This song is played in many disco bars around the world, and it elevated Gaga into a superstar. I wonder if the guy did find out what she was thinking…
Viva Las Vegas: Elvis Pressley – This up-tempo song about the bright lights of Las Vegas is synonymous with the world of gambling. In fact it wasn't produced by the 'king,' instead it was written in 1963 by Doc Pomus and Mort Shuman, but the man with famous quiff sang it that year and ever since it's been associated with the gambling capital of the world. I don't know anyone that doesn't think of gambling when they hear this song!
Ace of Spades – Motorhead – Our number one was a tough one to decide, but we've gone for English rock ban the Motorhead and their song, Ace of Spades. This adrenaline-pumping riff was on their Ace of Spades album that was released in 1980, and it was by far and away the band's biggest hit. Referring to one of the cards in the deck of 52, the fifth word in the song is 'gamble.' The chorus is recognisable in all four corners of the world, and the lyrics that go with it: 'Playing for the high one, dancing with the devil; going with the flow, it's all the game to me; seven or eleven, snake eyes watching you; double up or quit, double stake or split; The Ace Of Spades.' This song is huge, and a definite one to listen to when you're on the way to the casino, playing a game of poker with your mates or online hoping to win big on NetBet's slots. You simply have to tap your feet when you hear it.