Posted
July 12, 2016 by Mike Mineo
in Features
Making Your Own MP3 Music Based Sale Site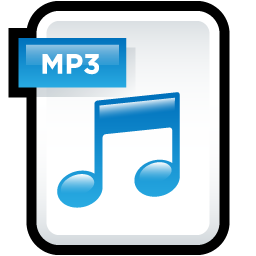 Are you interested in making your own mp3 music based sale site? Although this can be a good idea, integrating e-commerce into your website can be frustrating and confusing – especially if you're selling digital files instead of physical products.
The issue (for you) is that when people buy your product, they want access to their music immediately. This means that you have to set up automated coding systems, which is a little bit more difficult than simply putting CDs in sleeves.
Work smarter not harder
Perhaps the easiest way to begin selling MP3's on your own website is to get someone else to do all the hard work for you. In this way, you can forgo all the hassle and have an experienced professional integrate the external shopping cart system and handle all the other essentials that threaten to make you tear your hair out. There are a large number of services on the internet that will be more than happy to take a little bit of your money in exchange for adding the components of an online shop to your website.
Offsite Commerce
Although you may not be used to this concept, now is the best time to get, at least, a basic understanding of what it is. Essentially, these are services that you can link to your site to handle your e-commerce needs but, they are not a part of it.
This solution is deceptively seamless – the customer comes to your site, clicks the link to buy your mp3, does the actual purchase somewhere else, and will be automatically redirected to a "Thank You" page on your site.
Bolt-ons
This type of service provides your customers with an e-commerce solution that is linked to your site. Its job is to sell your mp3 for you using a payment system like Google Checkout or PayPal. By the way, if you are fond of online gambling in Canada using PayPal check this website out.
Plugins
If you are already familiar with the WordPress system, then you probably know that the sheer selection of these handy tools will ensure that you are able to find a great solution for your needs. For instance, not only can you find plugins that will accept payment for your MP3's, they can also give you the ability to import your products into the popular online marketplaces as well.
E-commerce solutions
Truth be told, there are a large variety of excellent eCommerce solutions that will take care of your MP3 website needs for you. In fact, many of them are simple, aesthetically appealing, straightforward, and virtually idiot proof. Furthermore, they are low cost and will host everything.
Free solutions
There a variety of open source e-commerce platforms that will give you the ability to sell MP3s on your website. But, most of them were created to help someone opening up a shop, with several products in a variety of categories.
Because most aspiring musicians only have one category (i.e. "my music") tailoring these retail solutions to your specific needs can be a little tricky. Still, if you do plan to you this solution, Magento is a great choice, due to the great end user experience that it provides.
Important Considerations
Although the above solutions will help you sell your MP3s online, it's important to note that some effort from you will be required to take them to the next level.
Furthermore, it's important to note that selling MP3s online involves more than just uploading your music to your site and waiting for money to hit your account. For instance, making sure that your shopping cart solutions are linked to your PayPal and adding things (like pictures) will take some time.
Thankfully, there are shopping cart solutions from webshopmanager.com and e-commerce platforms that are a dream to work with. But, it's important to note, that there are also those who are a nightmare. Do your research so that you can make it as easy as possible for people to give you their money for your creative expressions.