Posted
July 14, 2017 by Anabel Cooper
in Features
TOP 10 Viral Songs in June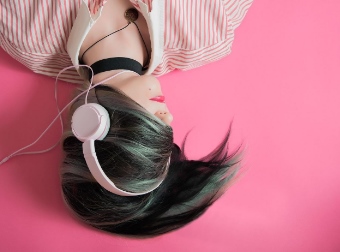 How's your summer so far? June has definitely been a hot month, not so much for the weather, but for the hit songs adored by the general public that kept the heat up on the dance floor. Let's see, which songs ended up on top of the world charts in the first half of the summer.
So, what was hot in June?
Despacito, by Daddy Yankee and Luis Fonsi
The Latin hit is so catchy that it is played two or three times per night at any disco, casino or nightclub, and it has already reached 1 billion views on YouTube. It looks a lot like the Gangnam style success.
Shape of You, by Ed Sheeran
Ed Sheeran is known for his melodic and romantic songs, which he performs with an unforgettably pleasant voice of his.
Wild Thoughts, by DJ Khaled, Rihanna, and Bryson Tiller
This pop song is a hot hit mentioned in many charts and reviews, like lucky247 casino review. It could be due to Rihanna's increasingly hot outfits, so make sure you check out the video.
That's What I Like, by Bruno Mars
Bruno Mars often writes and produces his compositions himself and is admired by crowds of fans across the globe for his authenticity and musical independence.
Chantaje, by Shakira
Another Latin hit written and performed by Shakira has been a hit throughout Europe and the UK this June. Apparently, Shakira is back from her maternity leaving with a hot body and even hotter songs to entertain the audiences with. This summer, she was a blast on all the Latin dance floors with a number of Reggaeton and Bachata hits, and she is not planning to stop.
Malibu, by Miley Cyrus
An unexpectedly romantic and melodic tune from Miley, who has been all over the news in the past years due to her extraordinary ways. The song is part of Album MC6.
Stay, by Zedd and Alessia Cara
A compelling track whose creator, writer, and producer is a German DJ of Russian origin Zedd. It is a light track, very easy to listen and dance to, and the charming voice of Alessia Cara makes us come back to it over and over again.
Mask Off, by Future
A classy rap song with explicit lyrics was released in April and has been gaining huge popularity among the genre lovers recently. June saw Future hitting the top 10 positions in many charts across Europe.
Something Just Like This, by The Chainsmokers and Coldplay
A dreamy song is (as was expected) in the style of Coldplay's recent works – melodic and inspiring.
Humble, by Kendrick Lamar
Kendrick is one of the hottest rap stars at the moment. The video hit an unbelievable 3 million likes on YouTube, so it is definitely a must-watch.
This is what the list of key songs of June in the Europe and UK charts looks like. Summer music is easy to enjoy, so be sure to go through the list one more time and relive your June 2017 memories with the hottest tunes of the moment.