Posted
July 24, 2017 by Mike Mineo
in Features
How to Travel with Your Better Half: 8 Rules of Happiness for Couples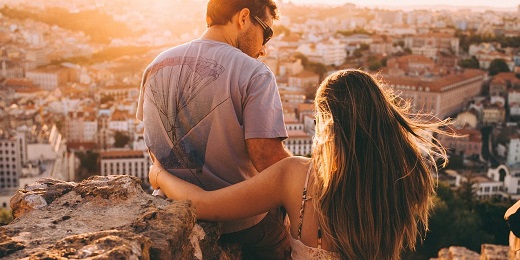 Have you long dreamed of traveling together to some paradise island where would be only you two? But sometimes a vacation becomes a real nightmare for two. Guys behind contact brides and http://vipbrides.com prepared some tips to help you avoid mistakes and conflict situations.
8 golden rules of a pleasant journey
Rule #1 Decide how you see a joint holiday
Determine your preferences in advance in order to avoid misunderstandings and disappointments. Otherwise, it will turn out that you like beach rest, you want to swim in the warm sea, and she is active and she is eager for snow-capped mountains. Also, talk to each other about why you are traveling together: for being together without strangers, for hanging out, for learning something new. Often conflicts arise already at the discussion stages. Psychologists advise to prepare a romantic dinner. Communication will be much easier in a pleasant atmosphere.
Rule #2 Avoid unpleasant topics
It is necessary to maintain a harmonious atmosphere on vacation. If you don't want to get a conflict in a very short time, then don't talk about topics that your partner doesn't like. Try to abstract from the problems at least on vacation. If a girl feels good, she will do her best so that your wishes will be fulfilled.
Rule #3 Don't be Siamese twins
Suppose you are madly in love with each other. But you most likely didn't spend together 24 hours a day, 7 days a week before a trip. Even if you already live together, you don't spend so much time together. Traveling is a test for many couples: any household inconsistencies and disagreements, any annoying little thing will increase as under the microscope because you will share the shelter and be together all the time.
Rule #4 Make new friends
This is the continuation of the previous paragraph. The mistake of many couples on vacation is that they spend too much time together. You can make new acquaintances among tourists and the local population – both together and separately. Together you can make friends with other couples, and it may be very cool because such friendships can be saved for life.
Rule #5 Decide on how to split costs
Good relationships are built on compromise. Decide on how you will share expenses in advance. If you are going on a trip with a partner with whom you have not reached the stage of relations when "everything that belongs to me is yours," it will be better to discuss who pays before you go on a vacation.
Rule #6 Don't be passive
Psychologists note that saying "I don't care. Choose what you want", you not only behave inertly, but also give a signal that you don't want to participate in the joint decision-making process. As a result, this behavior can continue after the holidays. It is important to offer ideas and discuss possible variants for a good vacation together and for the future of the relationship.
Rule #7 Take everything with humor
Unexpected problems are inevitable when traveling together. It is better not to spoil your mood for the rest of your holiday and just smile and take everything with humor. After all, the goal of any vacation is relaxing. And you have to return home full of energy and new impressions.
Rule #8 Don't blame each other for weaknesses
Surely your woman is imperfect in something and it becomes terribly noticeable on vacation. But don't forget that you are not perfect as well. Surely, she also will see your not very good sides during this trip. But remember what you felt when your romance just started. Something attracted you, so you felt that complemented each other. Each of you can be clumsy and inept in something, but to supersede everyone in some other things.
Still traveling solo? Find Ukrainian brides and explore the world together.