Posted
August 15, 2017 by Mike Mineo
in Features
10 Most Romantic Places of the World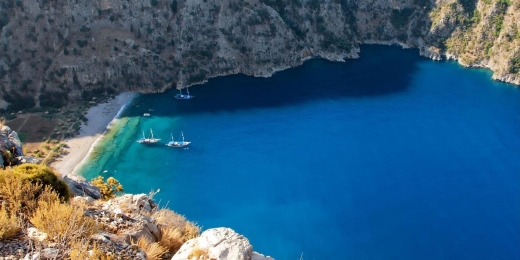 There are so many spots on the Earth's map where you try to mark every second. Sometimes it seems as though these places are specially created for two. What is more, those spots are perfect places to celebrate either an anniversary or St. Valentine's Day and mark the moment of your youth and happiness.
If you want a perfect holiday for a date, book a ticket and enjoy some of the best places on the Earth.

1. Valley of the Butterflies.
Petaloudes or Valley of the Butterflies is a bay located not far from Fethiye, Turkey. This place is far away from noisy beaches and melancholy hotels of the rest of the coast. Travelling here with your date, you will stay in a secluded bungalow; enjoy the view on the soft poufs or hammocks; participate in yoga and meditation sessions; sleep on matrasses on cliffs under the sky of stars. A perfect place to fall in love again and again.
Angkor Wat, Cambodia
This abandoned city can become your nest for a few days. What can be more mysterious and sexier than unknown and wild jungles? Buildings covered with moss tangled with tree's roots. An ideal place for couple's prostration and relaxation.
A famous Machu Picchu
Let us move to the 500 years old city surrounded by mountain jungles. It is 2,430 meters above the sea level. Here you and your partner can observe the best dawn in the whole world. The sun coming out from dispersing clouds. A true miracle to experience for every couple.
Iguazu Falls, Brazil
Romance and nature, what can be more powerful than emotions of the strength, might and passion? A fascinating vigor of billions of tons of falling water, energy of the timelessness. All of these will affect the endlessness of your relationships. Believe me! Besides, hot Brazil girls will definitely bring you to the question why you are still single.
Königssee, Bavaria
Barbarous silence, stillness prevail on this lake! Headlong rocks that surround this wonderful lake reflect every sound. This place is wonderful at any time of the year, especially in winter. If you and your date prefer the phlegmatic observance of views and deep silence rather that active skiing in the mountains, you know where to go.
Kola Peninsula, Russia
Only the two of you will get warm during a polar day on the Khibiny Mountains's slopes when the sun shows on the horizon just for an hour a day. Just the two of you will forget about all your troubles, spending deep nights in freezing temperatures enjoying the iridescent and miraculous Polar light. This is a good place not only to spend a weekend with a Russian or Ukrainian girl but also to find a Ukrainian girl.
Trincomalee, Sri Lanka
The bright equatorial sun, a landswall of the Indian Ocean, coconuts falling right from the sky, endless straw hippie cafes on the beach…Fancy Maldives by your side, if you get tired of simplicity, small, cozy hotels for 30 bucks a day and a careless vacation with your loved one.
Sky Island, Scotland
This place is worldwide famous for a single building. A lighthouse Neit Point. It would be visible, even if you were 24 miles away. The soft combination of yellow and black, a beautiful sunset, not a soul except the two of you. Sounds inspirational, doesn't it?
Hel Peninsula, Poland
This tongue of land clears away over the horizon. A fascinating place for a wedding photo-shoot and a honeymoon as well. Can you imagine spending a month breathing the pure Baltic air, stepping back the time and listening to the silence. A true heaven! By the way, here you may meet one of those beauties you have seen among brides of Ukraine on J4L.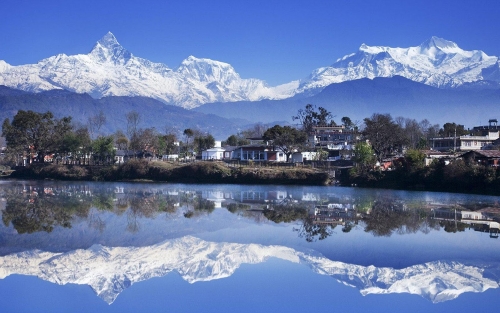 Annapurna, Himalayas
If you and your beloved love extreme and not give a darn to the comfortable way of life, this adventurous spot is for you. Having your love beside, every place is warm, cozy and pleasant…even the world's cap in Himalayas. Only here, you can do whatever you want, mess around drawing pictures with flashlights on the sky of stars. Why don't you firstly reach the world's heights physically, before conquering these in your every day life?