Posted
September 20, 2017 by Mike Mineo
in Features
The Most Popular Video Games' Soundtracks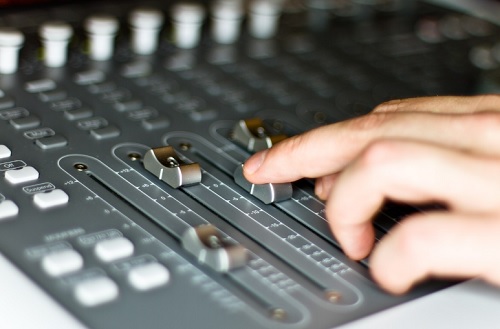 Music is food for the soul. It helps to revitalize the mood and soothe the soul for a better living. In short, if music was not in existence, then life would be an empty shell. Video games have come off as a serious way to have fun for the lovers of the game. Most developers of the video games have accompanied them with soundtracks that add to the thrill and excitement that comes will all that. Soundtracks in video games have helped to polarize the games to a point where they are remembered for decades after the games have become obsolete. Some of the most popular theme songs or video games include:
It was Hiroki Kikuta who made all this happen. Back in 1993, the video game was introduced together with the amazing soundtrack that helped popularize the game. He took different samples to make this soundtrack and go with the theme of the game. Using Fear of the Heavens and Into the Thick of It, tracks, Kikuta came up with a soundtrack that lives on till to date.
Composed in 1995 by Yasunori Mitsuda, Noriko Matsueda and Nobuo Uematsu, Chrono Trigger bought the festivity mood to life. It was a soundtrack that added the fun to an already interesting experience. It helped to capture the tone of the game while the player was in action. It proved to be a perfect game soundtrack and as Matsueda's first soundtrack to compose. Take advantage of the free spins bonus offers when you sign in. You do not have to deposit money in order to play games with the free spins, which makes it fun and risk-free, as you enjoy playing your favorite games online. In the process, you will be able to practice and test the game without having to deposit money.
It was composed by Yasunori Mitsuda who added a mix of Caribbean and Celtic rhythms to it. It has the Scars of Time as the introduction to this soundtrack. The wild yet relaxing theme of the soundtrack adds to it being popular. It came as a reincarnation of the Chrono Trigger soundtrack which was also composed by Yasunori Mitsuda.
It had a little bit of everything you could find in multiple genre of music. Shoji Meguro outdid himself on this. He went ahead and added a mix of jazz, pop, hip-hop and rock just to name a few in an effort to come up with a wild track for his video game. What came of it was a popular soundtrack for the game which is still golden almost a decade later.
It brings magic to a video game. Composed in 2010, it had no big of an influence then. However, it has brought magic to video games when used as a soundtrack. It has the soothing Spanish guitar influence while a mix of orchestral pieces is added to make it whole. All this was done by the main composer Keiichi Okabe and others like Kakeru Ishihama, Takafumi Nishimura and Keigo Hoashi.