Posted
May 31, 2018 by Chris
in Features
Can a Shared Taste in Music Save or Break Your Relationship?
Let's face it: music has always assumed an important role when it comes to romance. It features inherent links to those romantic moments, such as first dances, vacations, marriage, and, of course, less romantic, but equally significant, moments like breakups. Even romantic movies are often defined by love songs: Everything I Do (I Do It For You) (1991) and I Will Always Love You (1992) topped the charts for 16 weeks and 14 weeks, respectively.
All this begs the following questions: If music is so important in romance, can opposing tastes present a problem? Can it lead to greater differences in the future? Can, and should, it prevent a relationship from developing in the first place?
A person's music tastes can say a lot about who they are so finding someone who enjoys the same genres as you is important. Firstly, it at least gives you one thing that you have in common, and a significant one at that. It's also an indicator of their personality so, if you're looking for someone on a similar wavelength to you, it's a great way to gauge it. After all, opposites don't always attract. Sharing a passion in the same music can make a number of things in life easier, in fact; whether it's taking a short trip from A to B, to something more meaningful like sexual attraction.
Music is an emotional experience. It changes moods and transforms you into the person you see in the mirror today. It evolves in line with our experiences in life. In some cases, it's the most significant thing in our lives and the one thing that remains constant.
According to a Heriot-Watt University study, our personalities correlate with music genre. While it helps if you like the same bands, it isn't 100% necessary. As long as you share tastes in genre e.g. pop, classic rock, or jazz, there will be a connection. Those who enjoy classic rock have a far different personality and temperament than those who find appeal in bubblegum pop.
Music can tell us instantly what another person is like more than anything else. Before spending days, weeks or months with someone, it's important to have an idea of the other person's personality traits and whether they either repel or attract you. After all, it isn't simply the bands that the person likes that's important in ascertaining compatibility: it's what they say about the person.
Like Christianity, Judaism, Islam, or any religion for that matter, our taste in music indicates who we are as people and what we believe in. It reflects our interpretation of the world and everything in it. That explains why those with a similar taste in music tend to get on well, and not just in intimate relationships.
There are countless genres of music with billions of followers as selective and as specific as the categories themselves. It's no surprise then that we connect with those who share our musical tastes. But how can a shared taste in music have the most profound effect upon a relationship?
Here are 11 ways where sharing the same music tastes can make a relationship more meaningful and fun.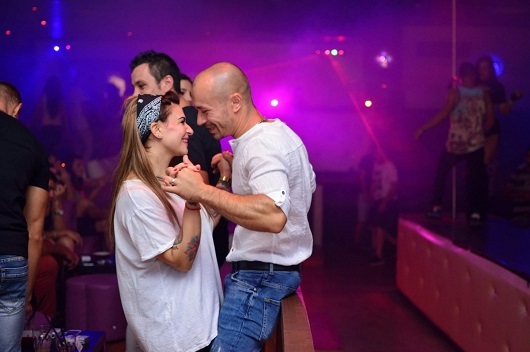 Source: Pxhere
Take a road trip
If you find someone with a similar music taste, you can say goodbye to the days of fighting over which radio station to have playing in the car, or whose iPod playlist should take seniority. You can relax and sit back and enjoy the music, knowing that no arguments will ensue throughout the journey (over music choice, at least).
Go to see live music
One of the best things about relationships is that you can enjoy live music together. When you have similar music tastes, it's so much more rewarding going to a gig with your loved one than with friends. Music is an emotional experience so it only makes sense that you want to share it with the one you feel closest to. If you share music tastes, there's a good chance that you'll find other, more important things that you'll agree on. It may not be a Victorian cottage with a family of four but it could well be significant. Music is a personal thing so, if you do happen to like the same music acts, it could be a sign that you're compatible on a deeper level.
Enjoy each other's fashion sense
Music and fashion are synonymous with each other. David Bowie was a pioneer of this, and links between fashion choices and music tastes are still very much visible today. Dating somebody with similar music tastes means that you'll also likely enjoy their outfit choices. Whether it's pencil skirts, nose rings, or skinny jeans that do it for you, fashion and music are closely linked.
Create memories
A particular song can bring to mind a certain memory. It may bring back recollections of an occasion that you and your loved one attended. Having a passion for the same music means that you can create happy memories together that you can reminisce about. That's never a bad thing.
While music can technically be classified as a potential deal breaker, it depends on just who you are. More importantly, however, music is clearly emotional on a psychological level, Breakups aside, listening to each other's favorite music can help each to gain a deeper understanding of the other. So, start with your favorite song or album and go from there, and you can create some wonderful times to look back upon later in life.
Be comfortable with silence
On occasion, even if you're sitting right next to your special someone, you can find yourself struggling to find something new to talk about. It happens. A shared passion for a particular musical act can be a blessing in such a case. If you're both uncomfortable with silence, you can always put on some music and enjoy each other's company with some great music on in the background.
You should find out about the other person's music tastes as early on as you can, preferably before you find out that the fourth date has suddenly turned into a relationship. Don't be afraid to bring it up on the first date, or if you've met someone on Badoo that you're interested in, check their profile to see if it's mentioned there. It could save you a lot of wasted time later one. Either that or it could lead you to your ideal mate.
Spend big together
If you spend big on something like a ticket to a sporting event, your girlfriend may not be all impressed. When it comes to concert tickets, however, you can receive a very different response (as long as you'll be taking them, that is). After all, they can't complain when you've invested in two front row tickets to their favorite band.
Buy the perfect gift
Choosing what gift to buy for your significant other can make for a difficult decision. If they have a passion for the same music as you do, however, it isn't difficult at all. Whether it's concert tickets, t-shirts, albums, posters, whatever you buy will be a good choice. There won't be any awkward birthdays where you'll be hoping and praying that they'll love the gift that you bought them.
Make a love mix
If you're the kind of couple that enjoys a love mix to help get you in the mood, sharing the same music taste certainly helps. No boy who enjoys alternative rock will be feeling it if he's forced to listen to Alicia Keys. Similarly, a girl who lives for hip-hop will probably struggle to keep her mojo with Michael Buble in the background. A love for the same music means you can create a playlist that you'll both love and find loving each a little easier when the lights go out.
Make the most of festival season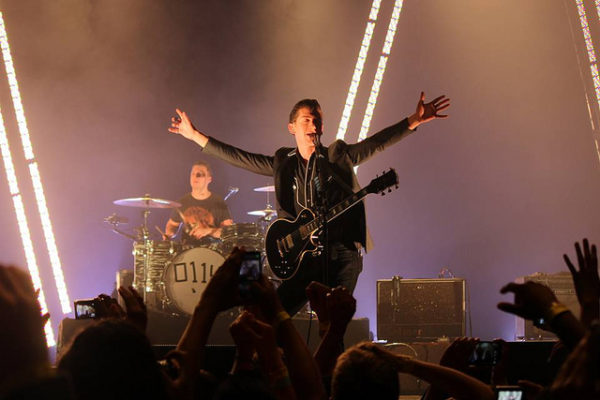 "
Arctic Monkeys at the Wiltern" (CC BY-SA 2.0) by Neon Tommy
When it's time for festival season, friends tend to have disagreements over which ones to attend. Some want to see Arctic Monkeys perform at Lollapalooza, while others have their heart set on seeing Beyonce at Coachella. The main problem is that it typically ends in a compromise, which just makes everyone uncomfortable. When you're in a relationship with someone who shares your tastes in music, this doesn't need to be a problem at all. You'll want to attend the same festival and, when you're there, you'll be looking forward to seeing the same acts perform. Life doesn't get any better than that.
Fall back on your shared music tastes
If there's something going wrong in your relationship, music tastes have a tendency to stay the same; just because there may be a disagreement taking place between you and your loved one, that doesn't mean that either of you will cease to love the Beatles. Some things just stay the same. Just like the quality of Sgt. Pepper's Lonely Hearts Club Band.
While the notion that opposites attract is a popular one, when it comes to music, life is so much easier when you enjoy similar tastes. If one is constantly listening to music that the other hates, it can be a turn-off. So, maybe that's one discussion you want to have early on. Just a suggestion!