Posted
September 17, 2018 by Mike Mineo
in Features
Electro Music in Vegas
Las Vegas is mostly known as a home of gambling and debauchery, but there is a rich musical tradition running through the Nevada city's veins. Aside from the fact that Elvis Presley had an 837-show streak at the International and Las Vegas Hilton from 1969 to 1976, the western hemisphere's gambling capital has been the spawning ground for a number of well-regarded and commercially successful acts across all genres.
Rockers The Killers are one of the foremost exports from the area, and they share company with emo-pop act Panic! at the Disco, R&B crooner Ne-Yo, and the internationally known go-to band for film/video game trailer music Imagine Dragons (seriously, how did they manage to help advertise Murder on the Orient Express???) As a city, it's generally musically synonymous with an old-school rock n' roll sound, mainly courtesy of The King's extended stay there.
But more recently, the city has become host to a new wave of electronic music, as EDM and its associated stylistic offshoots have steadily become more and more favourable to mainstream ears in the past few years. The flagship version of the globally popular Electric Daisy Carnival (EDC) festival has been held in Vegas for the past seven years. While some huge names in the scene have residencies in Vegas, we want to take a slightly deeper dive past the surface and look at some of the less well-known names in electronic music. Forget Calvin Harris and Steve Aoki, and take a look at some of the more eclectic names to take to the stage in Vegas venues in recent years – you'll be unlikely to find them in what some consider the best clubs in Vegas. While this might be the case, it's important to note that some of these DJs or groups are very highly regarded within their field, even if that hasn't translated to massive worldwide record sales or streaming numbers. It's hard to get to Vegas any other way, to be honest. They aren't something the average EDM fan will go for.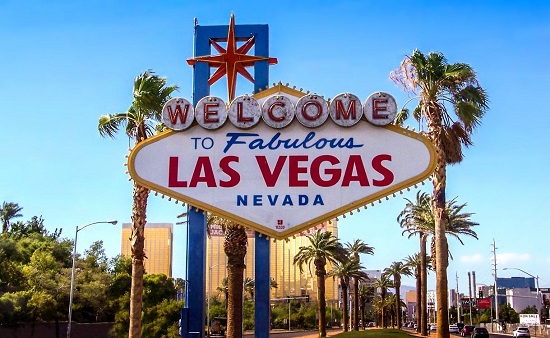 Source: Pexels
Above & Beyond
This English trance music group have been around the block, having formed in 2000 and stayed strong since, having built up a fierce reputation for an unbeatable live act in the process. Members Jono Grant, Tony McGuinness and Paavo Siljamaki have done their utmost to pioneer trance as a viable big arena genre, and they have earned multiple plaudits as a result, frequently appearing in the top ten of DJ Magazine's top 100 DJs poll. Apart from regularly playing at EDC, they've regularly hosted a residency at Vegas spots Hakkasan and Omnia.
Arty
Artem Stoliarov, or Arty as he is known behind the decks, hails from Russia, but has found a home for his progressive house stateside without ever quite becoming a household name. This, despite him having produced remixes for pop favourites such as OneRepublic, London Grammar and Halsey. His playful, adventurous progressive house sound is informed by his love of video games and he's a smart guy, too, boasting a computer science degree. In Vegas, he's been found at Drai's Nightclub.
Getter
When Skrillex burst onto the scene in 2011, with a brain-melting series of dubstep bangers that took just about everyone by surprise, he burst the door behind which his sound had been hiding right off its hinges. One of those eagerly scrambling to follow in his footsteps is Getter (real name Tanner Petulla), who is now signed to Skrillex's OWSLA label. Getter may be known to younger listeners as the originator of a meme, but who also has his own trade in crunching basslines (for one, Head Splitter puts its money where its mouth is). His stints at Vegas have been at XS, Surrender and Intrigue.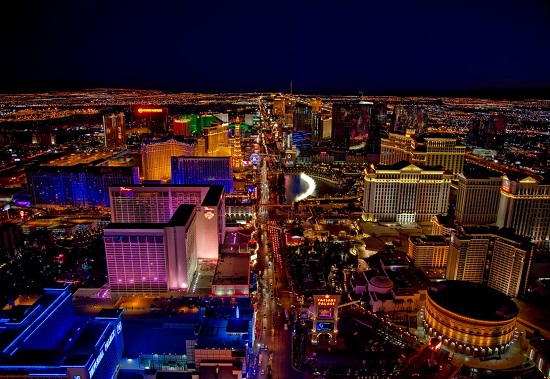 Source: Pexels
Jauz
Sam Vogel, AKA Jauz, certainly doesn't lack for ambition: while he started out as an undeniable acolyte of the balls-to-the-wall Skrillex sound, his debut album The Wise and the Wicked, which was released last month, is 23 tracks long and boasts a wide range of influences, from his original brostep roots to some more deep house-influenced cuts, helped by an admirable range of guest features including British rapper Example and "Turn Down for What" hitmaker DJ Snake. He has played at Hakkasan and Omnia, as well as Jewel and Wet Republic. They're big name venues, to be sure, but Jauz is yet to break into the big leagues properly.
Vegas is naturally dripping in talent across the entirety of the musical spectrum, but when it comes to the electronic side of things, you can't be more spoiled for choice. Go and try to see the big names if you want to, but try and leave time for these lesser-known but no less formidable producers. Night or day (Vegas literally never stops partying), you'll find something to whet your appetite and diversify your EDM palette.