Posted
October 25, 2018 by Mike Mineo
in Features
Best Music-Themed Games to Try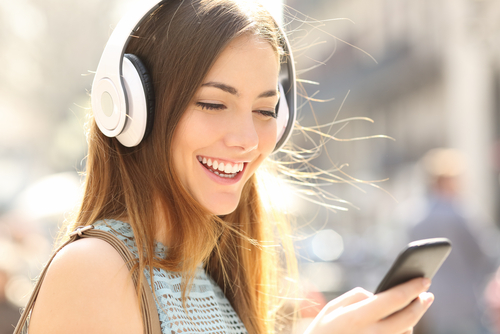 Music is everywhere. You hear the latest hits when you go to the movies, when you watch your favorite TV shows, when a commercial pops up on your computer, and even when you play your favorite computer games.
The music industry in the US alone generated more than 17 billion dollars back in 2016, which serves to show that music greatly affects our society.
If you are a big music fanatic, no matter what genre you prefer most, you need to learn how you can enjoy what music has to offer in original ways. Nowadays, music is not only about going to concerts or listening to the latest tracks.
Thanks to the evolution of technology, you can experience music in various ways, including playing music-theme games.
There are dozens of games to choose from – from video games to mobile games and slot games that can award you with the best casino bonuses on the market.
If you are ready to take your love for music to the next level, find out which games are worth your time and which are not, and set out on a spectacular adventure as soon as possible!
Which Games to Play
Just Dance

– One of the best things about upbeat music is the fact that you can dance to it with no problem. The 2018 installment of the game features all of the greatest hits that came out in the past few years, so if you are ready to shake things up while listening to great pop and rock songs, this game is perfect for you.





The game is simple enough for players of all ages to figure out, and the fact that you can share your gaming experience with your friends makes it all the better.

SongPop 2

– Although this mobile game is not new by any means, it has dedicated fans all over the globe. The concept of the game is quite simple: you get to listen to a few seconds of a song, and you have to try and guess who sang it and what's it called.





The best part about the game is that it allows you to compete against various players. You can have 1:1 battles or participate in themed competitions, which adds a thrilling aspect to the experience. With a 4.6/5 rating on Google Play, this game is clearly a favorite amongst those who want to test their music knowledge.

Rock Band 4 –

Whether you are familiar with the previous games in the series or not, Rock Band 4 provides you with a rare chance to cut loose and rock it out. The game was released in 2015, containing 65 new songs. You get to experiment with rock, indie-rock, metal, R&B, and more. Players who already played the earlier versions of the game can maintain access to more than 1,700 downloadable songs.





The graphics, the controls, and the quality of the songs are much better than in the earlier versions of the game, so if you want to find out what being a part of a band is all about, give this game a try.

Audiosurf 2

– In this game, you use your own music library, thus all your favorite songs, to construct a course that you have to navigate through. Usually, you start nice and easy with a few obstacles you have to avoid, but once the tempo picks up, the real fun begins.





The graphics are hypnotic, the various modes you can choose from are challenging, and overall – this game can provide you with one heck of an experience, inspired by your favorite songs of all times.

DJMax Respect

– This rhythm game is special for many reasons. First and foremost, it grants you access to a selection of

K-pop songs

, which is not something you can easily find in other games. You can also have fun with more than 140 songs from different genres, so you are bound to find songs that you know and love.





Whenever you feel like you have mastered a song, you can always increase the difficulty level and challenge yourself some more! Apart from the great selection of songs, gamers enjoy this game for the Anime-style music videos and the graphics that add even more excitement to every gaming session.
In Conclusion
If you want to take your passion for music to an entirely different level, playing music-themed games is what you need to do. Listen to the latest hits while having an epic adventure, and have some fun!