Posted
February 26, 2019 by Chris
in Features
Who will win and who should win at the 2019 Brit Awards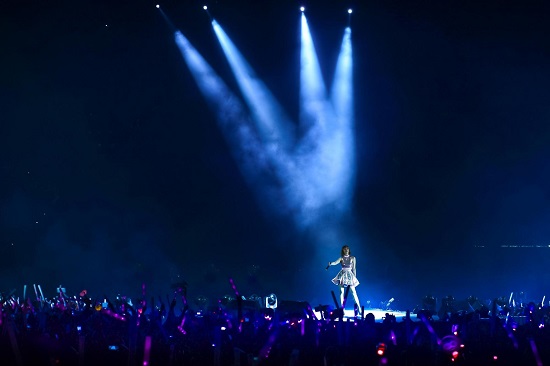 Predicting the Brit Award winners is almost as fun as watching the outcome. This year's ceremony features some who've been there a few times before (Arctic Monkeys, Gorillaz, Lily Allen), and quite a few first-timers (Jorja Smith, Anne-Marie, Ella Mai).
Here's our verdict on who will take home five of the biggest awards on the night, and who really should be getting a trophy.
British Album of the Year
Who will win: Arctic Monkeys, Tranquility Base Hotel & Casino
Arctic Monkeys win British Album. It's what they do.
Who should win: The 1975, A Brief Inquiry Into Online Relationships
It's not that Tranquility Base wouldn't be a worthy winner, it was by far one of the best albums of the year, but it divided many of their fans. The 1975 have created something that pleases critics and their army of teenage devotees. That's tricky.
If you've ever wondered about the cultural background, dietary preferences or relationship status of your favourite British musicians, you're not alone. Data experts at digital record label Ostereo analysed Google search data and crunched the numbers to reveal the most-asked questions about this year's Brit Award nominees.

24% of questions searched about UK artists related to their culture, background and nationality – "Is Dua Lipa a Muslim?" was the third most commonly asked question. American music fans were also highly curious about the relationship status and diet of this year's crop of talent – "Is Paloma Faith married" and "Is Lily Allen vegan?"
One of the British Album of the Year nominees was the subject of one of the strangest questions of the bunch though – "Are The 1975 Satanists?"
British Male Solo Artist
Who will win: George Ezra
Based on previous years, popularity is usually enough to get the trophy. Some of the most recent winners include massive sellers like Ed Sheeran, David Bowie, and Stormzy, making George Ezra a strong contender. He missed out on 4 awards in 2015, meaning it could be his turn.
Who should win: Craig David
George Ezra is a fun performer, but after 13 nominations since 2001 and no wins, it should really be Craig David's year.
Meanwhile, Ostereo's data revealed that American fans have been wondering what Craig David did with all that time away from the music business, some typing "Is Craig David a barber?" and others wanting to know "Is Craig David still alive?"
British Female Solo Artist
Who will win: Jorja Smith
Quite rightly, Jorja Smith is everywhere you look and listen. If Ella Mai takes British Breakthrough (which she very well could), British Female should be earmarked for Smith.
Who should win: Jorja Smith
Florence & the Machine and Lily Allen were also nominated for the Mercury this year, so they can clearly all impress the critics. It's Smith's album Lost & Found that stands out the most though, and it being her debut makes the nomination even more impressive.
American Googlers were particularly keen to know more about Jorja Smith. Many wanted to find out if she was single, but the strangest was "Is Jorja Smith related to Will Smith?" They're asking similar questions about Ella Mai, but they also want to know when she's going on tour.
British Group
Who will win: Little Mix
Arctic Monkeys have won 3 times before, and The 1975 won as recently as 2017, which almost automatically excludes them. It's hard to deny the infectious appeal of Little Mix, and they've only had a shot at British Group once before.
Who should win: Years & Years
Palo Santo was Years & Years' best album to date, and they unfortunately didn't get a shot at Best British Album, so British Group should be their victory parade.
Ostereo's research showed fans are preoccupied by whether their favourite bands are still together or not – 4 out of the 5 nominees were searched. Hopefully their appearances on the red carpet will offer some reassurance!
British Single
Who will win: Calvin Harris & Dua Lipa – 'One Kiss'
Since 1982, when Soft Cell won for 'Tainted Love', it's been clear that British Single is all about an artist recording the biggest commercial hit. In terms of radio play and sales, Calvin Harris and Dua Lipa are responsible for one of the catchiest songs in recent memory.
Who should win: Anne-Marie – '2002'
With six references to hits from 1998 and 2004, this song is nostalgic in a refreshing way. It peaked at number 3 though, so it's probably not a big enough hit to actually win.
Howard Murphy, founder of Ostereo, believes the internet has globalised music. "Gone are the days of a group having to travel across the Atlantic to 'break' America, or vice-versa; an act can break globally almost instantly from anywhere in the world with the right song and campaign."
This path to global success makes the Brits bigger than ever, and means there are newer and newer names appearing in the nominations every year. Whatever our predictions, the only certainty is the night will be full of surprises.