Posted
March 18, 2019 by Chris
in Features
Recommended Pop Albums of 2019 So Far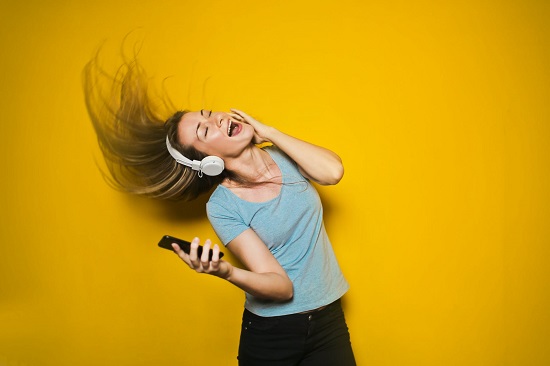 The music industry has enormously grown so big as of this time as to the different type of music has been developed. Various music genres have risen making everyone to love music. Believe it or not, I bet no single person in this world in existing without loving music or even signing a few lines of their favorite songs.
These songs that are being popularized by our favorite artists have also created a massive influence to set our daily moods and how we should act all throughout the day. Truly, every music we listed on our playlists is a clear representation of our personality and attitude especially the choice of songs we include.
Now that the music industry may it be local or foreign has produced popular artists that we follow day by day, here are the list of the top albums of 2019 that emerged as the best of the best. These albums had also gained so many streams in all music streaming platforms and have attracted millions of music lovers all over the world to download their music.
Julia Michael's Inner Monologue Part 1
Julia Michael is considered to be the worlds legendary music composer and her songs were considered to be the best of the best. She put a new streamline in the music industry composing fresh musical ideas and song melodies which makes everyone to listen.
Also, she features popular artists stories in her songs like Selena Gomez. Julia Michael believes that with a thorough study about music and proper training from vocal experts found in Bohemian Vocal Studio, her ability to compose influential music in the coming years will surely be a hit.
Backstreet Boys' DNA
Hail to the world's most famous boy band group which is the Backstreet Boys. Back in the '90s where they had conquered the music industry producing hits that until this very day people are still listening. Backstreet boys had greatly dominated the music world by their songs that a lot of music lovers are keeping their music alive.
Hence, their DNA album is considered to be on the best list this year. They are back on the spotlight as they are touring around the world to release this newest album.  Truly, their latest single had already earned a lot of streams which concluded a huge comeback of this boy band group in the music industry.
Ariana Grande's Thank You Next
Ariana Grande, a Broadway sweetheart who plays a Cat Valentine in Victorious, a Nickelodeon series has been dominating the music arena since she started her career. Her songs were great hits of all time grossing so much amount of money and influencing a lot of music enthusiasts all over the world. Ariana is considered to be an R&B and Pop sweetheart.
Her recent album "Thank You Next" is one of the best albums to sought this year. The song focuses on every break-up and surely this is something almost all people can relate because everyone has a breakup story to tell. I guess everyone can relate to listening to this song.
Meghan Trainor's The Love Train
The last song Meghan Trainor had sung was "Future Husband" which had also conquered the heart of millions of listeners across the world. The said songs have been an anthem for people who have been seriously looking for partners for so long.
And what a way for Meghan Trainor to succeed another billboard dominating song which is "The Love Train" that talks about marriage. This is why this song had been also considered to be the best album of 2019. The Love Train is a song of inspiration and hope that most of us can relate to.
Avril Lavigne's Head Over Water
Avril Lavigne, the most loved pop rock and alternative music maker artists are now back in the spotlight. Avril was reported battling a Lyme disease which had made her decide to off her lights temporarily in the music industry. SHe had undergone several treatments to make sure she will be cured.
Now that Avril has fully recovered, she switched back and make a big step releasing her newest album entitled Head Above Water. This song was greatly inspired by the disease she suffered. Truly, Avril hasn't lost her charm and light and can still influence a lot of people through her songs.
Betty Who's Betty
Betty is the newest single Betty Who released. This is her first single being an independent artist. Betty Who is a stage name being used by an Australian singer named Jessica Anne Newham. Betty Who had been producing a lot of popular music in the industry which inspires a lot of people.
With her latest album considered to be as one of the best albums this year, she will greatly influence every avid music fans to listen to her latest independent album.