Posted
May 29, 2019 by Chris
in Features
Most Inspiring and Motivational Songs of 2018 – 2019
You can't deny the fact that your moods get shaped by the kind of music that you listen to. Most people typically get uplifted when they are feeling low by listening to inspiring and motivational songs. Music, they say, has got lots healing powers and that's true because by listening to any nice music when you are feeling low, sad and dull you can get healed and come out joyous. Can college essays about music really help you get out of the feelings of blue? Well, read on this article on its entirety to find out more.
In this article piece we take you through the most inspiring and motivational songs of 2018 – 2019 that will really help you get out of the blue and get inspired and motivated:
Kanye West Feat Lupe Fiasco – 'Touch the Sky'
If you are out to find some encouragement especially when you are almost giving up on an endeavor then you would want to listen to something encouraging. One nice song that can motivate you and inspire you to keep going on is the song 'touch the sky' done by Kanye West featuring Lupe Fiasco. It is a truly uplifting song that can greatly lift up your spirits even when you feel low and want to just give up the fight.
Kelly Clarkson – 'Stronger'
If you want to listen to a song that will uplift you, inspire and motivate you when you are feeling like you are defeated then 'stronger' by Kelly Clarkson will do the trick. In certain parts of her song, she sounds sort of a wounded lover but she goes from a week person to a stronger person in her chorus. This should help to warm you up and get you inspired and motivated and get out of the feelings of lowness.
Bob Marley – 'Get up stand up'
You may be wondering how this famous reggae hit song is making to this list of 2018 -2018 inspiring and motivational songs, Well it is appearing in this list because ever since its release, it remains a top choice of song that most people listen to when they are feeling low and sad. Many people will tell you how the song motivates them when they feel low and out of energy. The song has survived the ages and these days it is like a human rights anthem of this generation. You can always get more of these inspirational and motivational songs online by visiting sites such as www.keepinspiring.me/inspirational-songs-with-lyrics.
Bob Marley – 'No woman no cry'
This is yet another evergreen motivational and inspiring song that was sung by the legendary reggae artist Bob Marley and the Wailers. The song has uplifted many over the years since it was first released and continues to inspire many women not to cry and feel sorry about themselves. It is a song that that was dedicated to women to help embolden them and make them strong for them to remain steadfast in their resolve even amidst the challenges they face in life.
Alicia Keys – 'Girl on fire'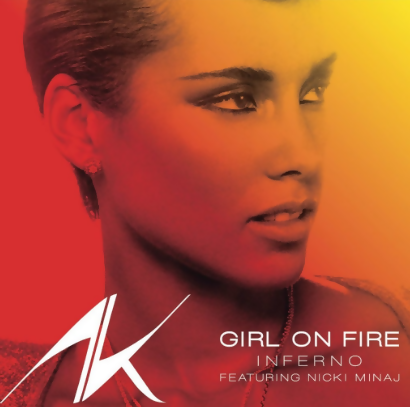 This song is dedicated to the ladies to prepare them for big and scary life events. The inspiration of the song came after the artist Alicia Keys delivered her son. Even though it was recorded and produced a while back, it still remains on top of the charts for most inspirational and motivational songs for 2018 to 2019 season. On the inspirational lyrics of the song here: "Oh, we got out feet on the ground/and we are burning it down/ oh, got your head in the clouds/ and we are not coming down.
Conclusion
Of course, there are some other great inspiring and motivational songs out there but this list captures some of the most amazing songs you will find for your motivation. Well, the list is all up there for you and all that's left is just for you to choose which gets the vibe for you!