Posted
December 17, 2019 by Chris
in Features
Want To Catch Live Music In NJ? Here's Where To Find It!
If you're out and about in New Jersey and feel the need to listen to some live music, you'll be spoilt for choice! In fact, the Garden State has plenty of venues where it's possible to listen to the best bands and get down and boogie!
If you though the New Jersey music scene began and ended with Bruce Springsteen and Bon Jovi, it's time to think again! In fact, the state has a very long and extremely vibrant history of producing fantastic bands in many different musical genres.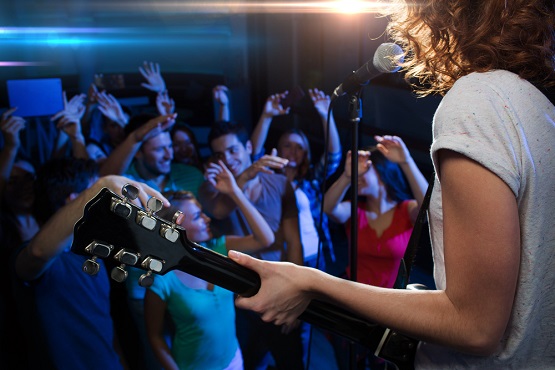 Many of the original music venues which spawned the biggest name acts over the past few decades have gone, however the state's music scene is still going strong, and New Brunswick and Asbury Park are still out in the forefront. If you're wondering where you can catch your top bands, read on to learn more about the best live music spots in New Jersey.
The Borgata
Atlantic City's Borgata Hotel might be known for its glamorous casino and its live dealer games, however this glitzy venue is also the place where you can catch top bands. If you're into electronic music acts, you should certainly head here to listen to big name acts like SAVI.
The Court Tavern
If you know anything about the New Jersey music scene, you're sure to have heard of New Brunswick and, by association, the Court Tavern. After being closed briefly in 2012, the club has now reopened under new ownership and is once again hosting top local bands who are keen to perform here in the great grandfather of all New Jersey music clubs.
Asbury Lanes
Once a bowling alley, Asbury Lanes is one of the most famous punk band venues in New Jersey. Today, it isn't just a popular place for local bands to cut their teeth, it also attracts plenty of national acts too.
The Saint
Fans of indie music come from far and wide across the Garden State to hear live music at Asbury Park's The Saint. National acts often come here to perform, but the true focus lies on local bands trying to reach out beyond their immediate area. The Saint may be a small venue, however it's seen as one of the best places to try to break out into the wider world of music since it's on New York and Philadelphia's club radar.
The New Brunswick Basements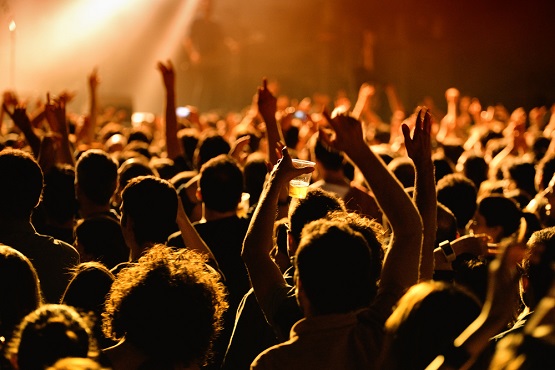 Although many of the biggest and best clubs in the New Brunswick area have shut down during the last 20 years, that doesn't mean the music scene in the city is deceased! In fact, New Brunswick's historical music scene just went underground. To this day, the basement scene is alive and kicking, housed in more than 12 student houses and hosting full-band shows and acoustic performances to an audience known for its enthusiasm and excellent engagement.
The Brighton Bar
The Brighton bar might be small, however its reputation couldn't be bigger! This venue attracts huge national acts as well as smaller local performers and it still has the feel of a classic New York dive rock club. Located on Jersey Shore, this bar has excellent beer, a fantastic vibe and lots of punk music that fans will love.
Dingbatz
Heavy metal fans in New Jersey should head to Clifton's Dingbatz. Here, you'll be able to catch upcoming metal bands who are just cutting their teeth, performing in top rate shows to supportive audiences.
Mill Hill Saloon
Once well known for its music scene, Trenton may not be as impressive as in the old days but it's still reasonably vibrant. The Mill Hill Saloon still hosts many music genre shows, although jazz and blues are the main draw. The basement is also popular here, where there's a vibrant punk scene.
Tierney's Tavern
Head to Montclair to this tavern which is a mecca for bands performing live rock and roll, big band and jazz music.
Stone Pony
One of the most legendary and famous venues on the New Jersey music scene has to be the Stone Pony. Well known for having been instrumental in global music sensation Bruce Springsteen's career, this local venue has a surprisingly national profile. Fewer local bands take to the stage here than in the past but on Sundays, upcoming indie rock bands still perform.
Northern Soul
When Maxwell's closed down, Hudson County saw a sharp decline in its music scene, however these days, all that has changed thanks to Northern Soul. With its open mic nights and many live acts, this venue is bringing new life to Hoboken.
No matter whether blues, indie, jazz, rock or electronic music is your thing, you'll find that New Jersey has no shortage of live venues where you can listen to both big name and local acts.