Posted
April 17, 2020 by Chris
in Features
The Top 5 Songs You Need to Pack for Your Trip to Las Vegas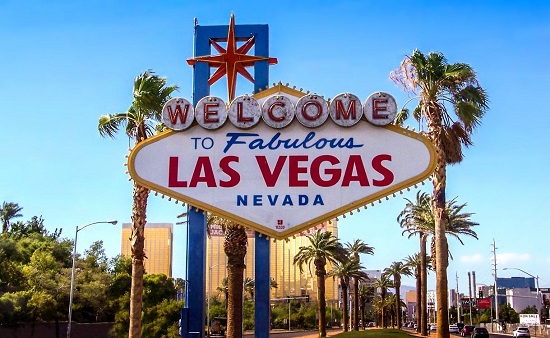 If you're planning on jetting into Vegas this weekend then make sure to add these songs onto your iPod. They encapsulate the sound of the city like nothing else and are the perfect soundtrack to any visit, whether you're hitting the slots, shopping or taking in the sights. 
Viva Las Vegas, Elvis Presley.
This might be one of the very best songs about Las Vegas and is also one of Elvis's most recognized numbers. Originally written for his film Viva Las Vegas, it has appeared in countless movies and TV shows when referencing the city. This song is also known for the many cover versions it has inspired, the most famous being by ZZ Top, which charted on both sides of the Atlantic. 
Welcome to Fabulous Las Vegas, Brandon Flowers. 
Taken from Killers front man Brandon Flowers debut solo record, Welcome to Fabulous Las Vegas is the perfect soundtrack to a night of gambling, strip clubs and general debauchery. It's a fitting song for Flowers to sing, seeing that the city of sin is his home town and gets referenced numerous times in his work. 
Leaving Las Vegas, Sheryl Crow. 
Not quite as big as the breakthrough hit if it makes you happy, this song appeared on her debut album Tuesday Night Music Club. The title was taken from the book of the same name about an alcoholic writer who travels to Las Vegas to drink himself to death. This book was also turned into a movie starring Nicholas Cage. While not a big hit this track demonstrated what Crow was capable of, and what would come in her self-titled second album. 
Heaven or Las Vegas, Cocteau Twins. 
If you love ambient or Shoe Gaze music then you will absolutely love Heaven or Las Vegas, by Scottish by the Cocteau Twins. This track was the lead single off their album of the same name and was their final release for indie label A4. Ironically it was also their most commercially successful album. While most songs about Vegas are fixated on the glitz and glamour, this one takes a low key approach and focuses on the aesthetic beauty of the city. 
Waking up in Vegas, Katy Perry. 
Featuring on her second studio album along with mega hit, I Kissed a Girl, Waking up in Vegas is a dance-rock fusion which recounts one couples decadent evening and the morning after. This effervescent single charted at No. 9 on the Billboard Hot 100, and helped to prove that Katy was more than a one hit wonder. 
Whether you're spinning the roulette wheel or cranking the slot machine, these are essential songs you have to listen to while Los Vegas. As well as being known for gambling, the mob, and it's legendary buffets, Las Vegas is equally known for being a live entertainment capital.
The majority of artists have played shows there at one time or another and many are famous for their residencies. People as diverse as Elvis Presley, Celine Dion and Britney Spears have all had phenomenally successful runs at Vegas hotels. Elvis played 636 consecutive shows at the Los Vegas Hilton during the 60s and 70-s, while Britney performed 248 times as part of her Piece of me residency. 
As amazing as these were they don't hold a candle to Celine Dion's New Day residency which is the most successful of all time. In just four years she played 717 shows and made over $385 million. Her second residency, this time lasting an incredible 8 years, made over 296 million from a total of 427 shows – which is really incredible when you think about it!