Posted
July 16, 2020 by Chris
in Features
Here's What You Need to Do in Order to Make It in the Music Industry
If you want to make sure that you can make it in the music industry, then there are a few steps that you need to take first. If you want to find out more about that then take a look below.
Be Optimistic
You have to make sure that you are as optimistic as possible. If you start out in your music career with undying optimism, then there's a high chance that you will be more resistant against any hardship you face in the first few stages. You will be tested at various stages of your career and you need to push through as much as possible. If you can make sure that this is the case, then there is no reason why you shouldn't be able to come out on top.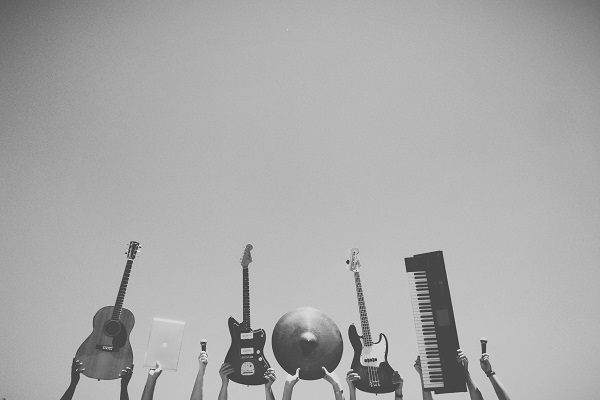 Observe Excellence
Everything you do will start with the music you listen to. Mediocrity is not acceptable when you have excellence right at your fingertips. Study music teachers who have done well in music theory and follow those who have a great deal of music appreciation. It's also important that you listen to everything that you can, regardless of the genre. This will help you to see the beauty in everything that is music. If you want to network with others better, then creating your own website is crucial. Check out the recommended link building agency Ocere to find out more.
Be Careful who you Get Advice From
People tend to seek advice from those who have been successful. This is a natural human tendency, but you have to remember that the best advice comes from those who have failed and who are aware of their mistakes.
Form a Strong Professional Group of Peers
It is always great to have family and friends, but they are often biased and they may not give you good advice when it comes to your music. Music professionals tend to be able to give you more constructive guidance and they can also set more realistic goals or expectations.
It's a Long and Hard Road
You should know that the music business is a long and hard road. You have to make sure that you are ready to take that road and that you are also able to handle whatever comes your way. If you are not sure if you are ready for this or if you are worried about your level of motivation, then this is understandable, but you need to have tenacity if you want to succeed in the music industry. If you don't then this will almost certainly affect your overall outcome, so you need to keep this in mind.
Of course, the music business is a harsh industry to say the least, but if you have a good amount of drive and if you are willing to push through as much as possible then this will work in your favour and you will certainly see a positive result. As mentioned above, networking is important, as is working with a reputable marketing agency who can get your music out there, or your name in general.