Posted
January 27, 2021 by Chris
in Features
Find out what type of music can enhance your online casino experience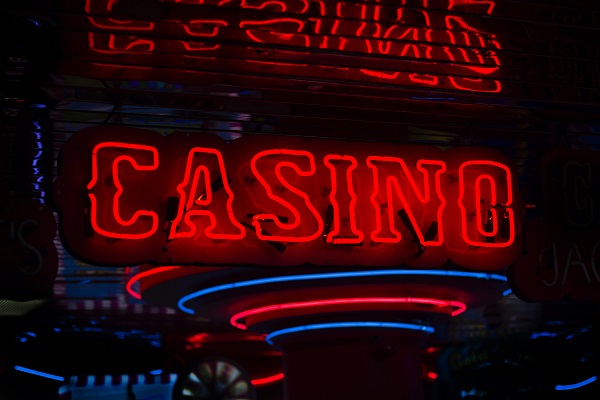 Playing online casino games can be extremely entertaining, not to mention you can win big money if you get the hang of it. There's nothing like a good old game of roulette or online slot games to get that adrenaline pumping and make you feel all sorts of emotions. But it's not just the thrill of the game giving you that incomparable high. There are other elements that play their part, and music is definitely a major factor. 
With the right music playing in the background, you can create that casino specific ambience that will have you wrapped in its magic, whether you're winning or losing. But how do you choose the songs that will become the soundtracks of your casino ventures? You can't just randomly pick a song from your playlist and hit play. Luckily, we've done the hard work for you and came up with a few recommendations that will surely make you feel like a winner every time you play online casino games. 
For slot games aficionados 
This one is going to be tough, because making music recommendations for slot games is like taking a shot in the dark. There's such a wide variety of juegos maquinas tragamonedas that it's next to impossible to find a music genre or the songs that will suit them all. Since each slot game has a different theme and setup, you have to choose the music accordingly. But you know what can help in this respect? Choosing music-themed slot games. Yes, they're a real thing and they're great fun. Just pick a specific music genre and look for a music-themed slot game in that category. You won't be disappointed. 
For die-hard poker players 
Poker is a classic game in the casino world and it sure has some die-hard fans out there. If you're one of them, you'll be happy to know that the popularity of the game also inspired musicians everywhere, giving rise to numerous poker-related songs. That means there's a song for poker players in almost every music genre under the sun, so you'll be spoilt for choice. 
Let's start out with the most famous of them all: "The Gambler" sung by Kenny Rogers. There are some noteworthy gambling metaphors in there that will make you ponder. Then you can hit play on another classic, "Viva Las Vegas" from Elvis Presley and continue with "Ace of Spades" from Motörhead. And if you're craving something more modern, Lady Gaga's "Poker Face" is always a great choice. 
For blackjack souls 
Maybe you're not that passionate about poker, but blackjack is more up your alley. In this case, we've got the perfect recommendations for you. We're going to put all our money (see what we did there?) on "Blackjack" from Ray Charles. Quite obvious, undoubtedly, but that's what makes it such a perfect match. Keeping with the classy and cool theme, "Luck Be A Lady" by Frank Sinatra is also a great choice, for both ladies and gents. If you prefer something more upbeat, you can listen to "Gambler" by Madonna. And because some songs only get better with age, we can't help but include "Shape of My Heart" by Sting on the list. 
For baccarat savvies 
When you say baccarat, you say James Bond as this is one of the most classic casino games featured in the Bond series. The most famous spy in the world plays baccarat in four of the Bond movies, so it's only natural to associate the game with his iconic presence. So, what better song to please your ears while playing baccarat than the popular James Bond theme? Play it on repeat and you'll feel like you're about to start on the most exciting mission of your life. 
So, whether you're keen on jugar a las máquinas tragamonedas de manera gratuita or you want to try your hand at poker or any other online casino game out there, the right tunes can make the whole experience all the more exciting. All you have to do is browse through your playlist and find the songs that will help you set up the perfect mood and complement your gaming session. 
How about the offline casino environment?
Let's step away from the screens for a moment and let's find out how things go down in the real-world music wise. In the offline casino environment music is the element that ties everything together, keeping players entertained, boosting the desire to gamble, while also providing a sense of familiarity and comfort. Yet not all casinos play the same type of music at all times. Here are some of the unwritten rules of casino music. 
Low-tempo music 
The golden days of casinos that spanned through the 50's and the 60's still influence the music that is being played in casinos nowadays. Low-tempo lounge music remains the classic choice for real-life casino environments and we've never heard a player complain about it. The soothing tunes induce a feeling of calmness and tranquility that appeals to all gamblers, as it won't distract them from the game. This is the ideal day-time music for most casinos. 
Upbeat music 
Making the transition from day-time to evening, more upbeat tunes will enter the casino scene. Once the sun has set, fast-tempo tunes and lively songs will fill the air to create a party-like atmosphere and lift the spirits. At night time, casinos transform into a party avenue where people exude with energy and the desire to gamble intensifies. So, a mix of techno and electronic music, with a dash of rock and roll and pop music will keep everyone entertained. 
Live music 
For the ultimate casino experience, live music is a must. Brining famous musicians and bands on the casino floor will attract a much bigger crowd and that's when the party really gets going. From jazz to rock, from pop to techno and everything in between, listening to live casino music is an exciting experience in itself.