Posted
January 18, 2021 by Chris
in Features
Inspirational Tips for More Powerful Business Presentations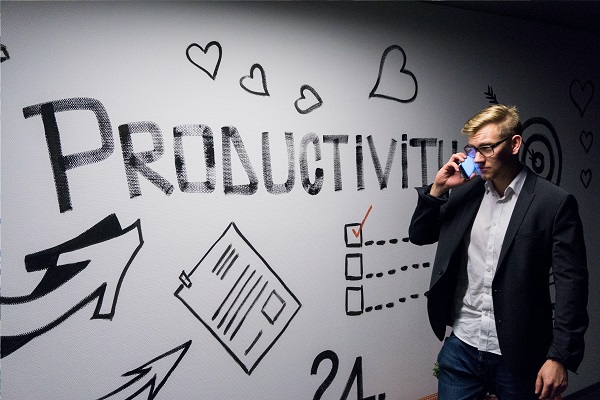 Being able to effectively present your ideas to you audience is a critical skill in most careers. Too often, the ability to stand in front of a crowd and introduce your ideas gets neglected because of other priorities. Struggling to get your ideas ahead can be daunting. The loss of confidence can quickly destroy your chances of long-term success. 
It's pointless to be the smartest person in the room, if you can't put together a great business presentation. Entrepreneurs often get frustrated because they lack confidence and experience in presenting their ideas to senior people. The audience will think that they are better than the person presenting, even if they might not have such great ideas. 
Don't think of it like you're doing a speech at your wedding in front of your future wife. Doing a business presentation is a really unique experience. So, how can you prepare and present with confidence? 
Allow plenty of time to prepare
Dedicating plenty of time to prepare your business presentation is crucial. A lot of entrepreneurs and business people worry about when they should start presenting, how should they act, how should they breathe, etc. Because it is quite common for entrepreneurs to fail at their presentation moment, it's incredibly essential to spend more time ahead of the meeting to prepare. You should think about your audience, develop a clear recommendation, find smart but easy-to-understand ideas, and overall share a logical story. 
It's very important that your audience gather the necessary information, and find interest in giving feedback after the presentation. Polish your speech, ensure that your presence in the room is felt, and speak with authority. However, make sure you don't sound aggressive or find yourself yelling in the middle of the presentation. Even if you notice that someone doesn't pay attention, keep your calm and ask politely if they're interested in hearing your thoughts about your business plan. 
How to use music for a better presentation
For an even more sophisticated and soothing atmosphere, you can do a tricky thing: take the advantage and add music. Music is intended to give emotional feelings. It means that you can download free background music and use it to lift your audience's spirit before, during, or after your presentation. However, make sure that you don't use bad-sounding music, it will do more harm than good. Actually, it will annoy your audience so much, and kill your presentation. It is recommended to get there ahead of your audience to have enough time to test sounds. It's not a bad idea to bring a portable Bluetooth speaker, which can give a really good sound. The whole point of music is that it must hit people's emotions. And by that, we mean that while you may want to play your favorite song, it might be annoying for the others. To strengthen your presentation, imagine you're preparing for a big event, and the music is responsible for setting people's mood. What would you choose? 
Pro tip: Choose instrumental music. It will be less disturbing for your audience, and you'll not embarrass yourself with unsuitable lyrics. 
Include the goal of your business early in the presentation 
Business goals – are an important part of creating priorities and setting your business up for achievement over a while. Taking the necessary time to set goals for your company and create objectives to ensure you reach those goals can increase your capability to actually succeed. Share these goals with your audience at the start of the presentation. They'll be more likely to understand and relate what you are saying. It also makes it easier to get the result you want: funding, approval to proceed with an enterprise, or get understanding and agreement. Anyway, make sure that you focus on sharing those business goals and don stray away from the main purpose. 
Keep your language simple and relevant 
It's obvious that you want to sound smart when you speak. This indicates to your audience that your opinions and goals are well reasoned. However, it turns out that to gain people's trust, you need to sound quite the opposite of fancy or highly intelligent. It's beneficial to look and sound smart, but studies have shown that using simpler words are much more understandable and digestible. And you can seem as intelligent as if you would have used fancier phrases. The simpler you are, the more appreciated you'll be by your audience. That's the purpose of any business presentation. If it's logical to people, they're going to understand it, accept it, and approve it. 
Become a better public speaker
Successful business presentations can come up in many different forms, but they share similar elements. What happens during a presentation? A person projects a slideshow on a screen, filled with charts, words, and images. But a presentation is much more than that – is about content, how you deliver the message, and how you exchange information. Having conversations with your audience members about a topic they're interested in will help you keep the audience involved in your talk. Maintaining a conversational tone will help you connect better with your audience. 
The goal is to make every word count. You want to remain short with your opinions, but deliver enough information. Why? Because your audience's attention can drop right away. Short talk – if properly delivered, it can have incredible impact. You must start by making every sentence count. Don't waste time with long and boring introductions. your ideas must be worth sharing. Start practicing your speech maybe a month before the presentation, and do it out loud from the script of your smartphone. Also, it's advisable to record yourself giving the speech and listen to it. After a short while, you'll be able to say parts of the speech without looking into your phone. 
One important thing to remember is that rehearsing will hell help, but it's never going to be completely done. You'll get many ideas and suggestions during or after the presentation.