Posted
January 27, 2021 by Mike Mineo
in Features
Top 6 music-themed casino games any audiophile needs to play at least once
It's been more than two decades since online casinos became a thing, and they are now more popular than ever before. The idea of being able to play your favorite casino games from wherever you may be is very appealing to casino enthusiasts who don't find it comfortable going to a brick-and-mortar casino. 
Slot games attract people from all types of backgrounds. Some are businessmen, others are musicians, mythology lovers, or adventures, yet they have one thing in common – they enjoy a good game that lets them have fun and earn some profits in the process. This is why online casinos are collaborating with developers to create slot games that appeal to different themes and designs. 
One of the most popular themes is music, of course, because what could go better than an entertaining slot game with good music in the background? Especially if you are a music lover, music-themed slot games are going to become a fun experience that will also win you some good profits in the process.
Below is a list of our preferred music-themed casino games, so next time you are up for some fun, give them a try.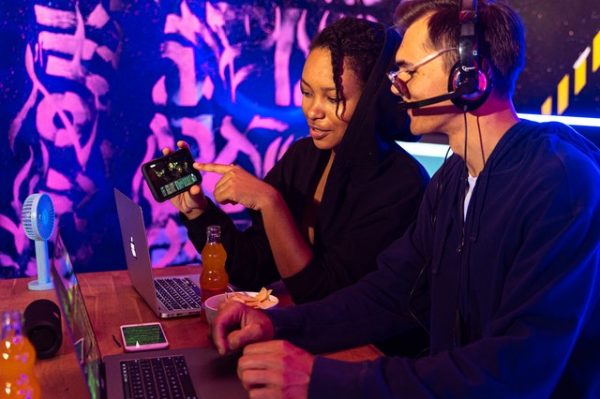 Michael Jackson King of Pop
Michael Jackson remains one of the most iconic singers, despite his legacy having to suffer in the past few years. His music is remembered by everyone, which is why it comes as no surprise that someone decided to develop a slot game based on the King of Pop. In fact, the developers of this slot game have a second one inspired by MJ as well. 
The game features some iconic items reminiscent of Michael Jackson, including his black fedora and white sequin gloves, which appear as symbols in the game. MJ appears as well, in a Beat It avatar. Each bonus feature is named after a popular song by Michael Jackson, such as Smooth Criminal and Beat It. 
Besides a trip down memory lane, the thing that makes this game attractive is his impressive RTP, which sits at 96%. 
Jimi Hendrix
Jimi Hendrix is one of the musicians that had the biggest influence on today's music. Now, 50 years after passing away, his live performances and skills with the guitar continue to entertain us. So, why not combine it with a slot game for a complete experience?
One of the biggest developers in the world of casino games decided to create this slot game inspired by the infamous guitarist. And, in a true Hendrix style, the game is made to look very artsy and colorful. Just perfect for a Woodstock-based experience. 
Among the symbols, a record, a heart sign, flower power, a trippy eye, and Hendrix itself will remind you of the colorful psychedelic era. Of course, the game would not be complete without some of Jimi Hendrix's most iconic songs, such as Purple Haze. 
Elvis the King Lives
Elvis was the King of Rock & Roll, and a prominent figure in the Las Vegas entertainment scene. So much so, that a slot game drawing inspiration from his legendary career was bound to happen. In fact, there are many casino games, both online and offline, which pay homage to Elvis and his songs. 
One of these games is Elvis the King Lives, which provides fun slot designs and symbols that are reminiscent of his life on stage. Some examples include the blue suede shoes, a purple teddy bear, and Elvis himself appearing on several symbols. 
The game has quite a particular reel layout, but the bonuses and cash rewards make it worth a try. Of course, if you are an Elvis fan, you will be delighted by the soundtrack. 
Esqueleto Explosivo
This game does not feature any famous musician, but it does not make it any less enjoyable. This fun slots game is set during the Mexican Day of the Dead celebration and features a band of skeleton musicians called Enrico Mortis and The Boners. 
Each of the band members is present on the screen, and the row of skull heads represent the reels. You have a total of 17 paylines, and each time a winning combo appears on the screen, the band will start singing one of their fun songs. 
Besides the quirky reels, the game also adds fun features and symbols, including a Mucho Multiplier and an Explosivo Wild Symbol. If you are eager to play the game, VeraJohn offers some great bonuses and deals to get you started. 
Guns N' Roses
If any of the rock enthusiasts out there believed no one thought of them, you are in the wrongs here. There is a slots game titled Guns N' Roses, and it does great at paying homage to the infamous band. Guns N' Roses live shows are always unique, so making a game that resonates with the fans was a must for the developers.
The great news is, they managed to turn the game into a hit, just as most of the band's songs. Fand will be thrilled to listen to popular tracks, such as Sweet Child O' Mine, November Rain, and Welcome to the Jungle, and they even have the option to choose their preferred songs from the settings menu.
You are going to recognize some popular symbols such as the band's logo, a vinyl, guitar pins, and, of course, the band members themselves.
Karaoke Party
If you love karaoke, this slots game is perfect for you. It features a simple 9-payline layout with colorful musical items that will make you want to grab a mic and start singing. 
To play with the theme, each symbol is designed with icons of either groups of friends doing karaoke or solo singers. The atmosphere is kept alive by the colorful visuals, disco light background, and other elements that make you think of a karaoke bar.
The game is not just fun to play, but also very rewarding, as it allows the player to win up to 10,000 times their stake.