Posted
May 21, 2021 by Chris
in Features
Colorado Online Betting Reaches New Heights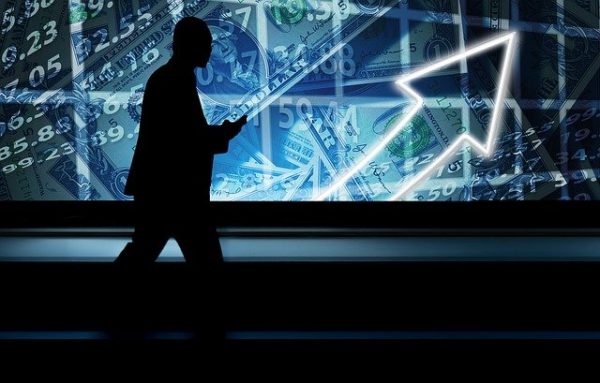 State of Colorado Reaches New Online Betting Revenue All-Time High
Alongside New Jersey and Pennsylvania, the state of Colorado is home to one of the most profitable online sports betting industries. The Centennial State was the nineteenth US state to allow its residents to engage in online sports betting industries in 2019 through passing the HB19-1327 bill. The state's voters approved the bill by a 45,000-vote margin and in May last year, the very first licensed online sports betting sites emerged on the scene including FanDuel, BetMGM, William Hill, and DraftKings.
The Colorado sports betting industry has been thriving ever since considering the state's very lenient laws when it comes to online sports betting and online casino gaming. The only restriction in place is the ae restriction. Residents of Colorado who are at least twenty-one years old can register and place real-money wagers at Colorado sportsbooks. March was a great month for renowned sportsbooks in the state as they took in approximately USD 300 million in bets.
This massive increase from February came as no surprise considering the biggest NCAA tournament started. With those growing numbers in online betting revenues, the Centennial State generated over USD 5.5 million in taxes, USD 127.7 million in sports betting revenues, and USD 2 billion in total sports betting handle since the industry launched eleven months ago. It should be noted that USD 300 million generated in wagers came from both retail and online sportsbooks as reported by the Colorado Department of Revenue's Division of Gaming.
Record March Sports Betting Revenues
As retail and online sportsbooks in the state took in over USD 300 million in bets, this was a major increase of 12.9% when compared to sports betting revenues of USD 266 million that sportsbooks took in the previous month. However, March was less successful than January when Colorado sportsbooks took in over USD 326 million from sports bettors.
At the same time, gross gaming revenues went up from USD 10.4 million (February) to USD 20.4 million generated in March which was the second-highest-grossing month. From February 2021 to July 2020, Colorado sportsbooks generated:
February sports handle USD 266.5 million, gross gaming revenues USD 10.4 million

January sports handle USD 326.9 million, gross gaming revenues USD 23.1 million

December 2020 sports handle USD 284.5 million, gross gaming revenues USD 17.1 million

November 2020 sports handle USD 231.2 million, gross gaming revenues USD 18.3 million

October 2020 sports handle USD 210.7 million, gross gaming revenues USD 17.4 million

September 2020 sports handle USD 297.6 million, gross gaming revenues USD 4.1 million

August 2020 sports handle USD 128.6 million, gross gaming revenues USD 7.5 million

July 2020 sports handle USD 59.1 million, gross gaming revenues USD 5.1 million
March Sports Betting Breakdown 
March 2021 was the second most successful month for Colorado sportsbooks with the highest gross gaming revenues over USD 20.3 million. When compared to March 2020 when sportsbooks took in just above USD 25 million in wagers and generated over USD 2.5 million in gross gaming revenues, so far 2021 is a great year for the Colorado retail and online sports betting industry.
In March, the most popular professional basketball league the NBA took the top spot as it took in over USD 106 million in wagers from Colorado bettors followed by the NCAA basketball that took in over USD 71 million in bets. In March, Colorado bettors enjoyed hockey as well which generated over USD 13.7 million followed by tennis and soccer that generated USD 10.8 million and USD 8.9 million respectively. Table tennis and golf generated USD 8.8 million and USD 4.8 million in bets respectively.