Posted
May 10, 2021 by Chris
in Features
Top Tips For Unwinding As A Professional Musician
The life of a professional musician can be incredibly stressful. Between the lack of job security, the time spent practicing, and the unsociable hours, professional musicianship is hardly the walk in the park many assume it to be. With that in mind, if you're a professional musician, it's important to take as much time as you can to relax and reconfigure yourself. Unwinding from such a demanding job can be hard, but we're here to help you. Here are our top tips to help you unwind if you're a professional musician.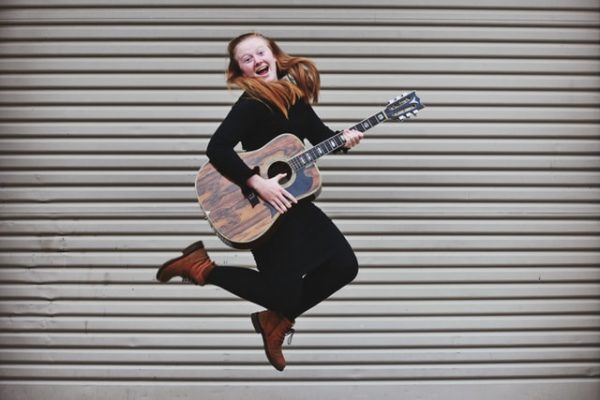 Play some games
Playing games – whether it's video games, board games, or any other type of game – has been shown to have incredibly positive effects for your mental health. Why not kick back and relax with some games if you need to recharge as a musician? The hand-eye coordination and mental acuity skills you'll learn will help you in your day job as well. If you fancy raising the stakes, you could even check out an online casino like Casimba, which will help you chill out just as much as regular video games!
Get some practice in
Practice might be the last thing on your mind while you're relaxing as a pro musician, but those times can be ideal for building your skills. If you really can't face your main instrument, you might want to use your free time to improve on a different instrument or in a different area. You can even try to make your practice more fun by learning something you don't need for your day-to-day job – a different song or element of a piece, perhaps.
Go shopping for new gear
Every musician loves new equipment. One of the best ways you can unwind as a musician is to indulge in some retail therapy. Let's say you're a guitarist. Are there any new additions you could make to your pedal board? Is it time to replace your amp? There's almost always something you can go and buy for yourself, and this has the added benefit of making your job easier, too. When you're looking for ways to unwind, try hitting the town and getting some shopping done!
Do something unrelated to music
If the above options just aren't scratching that relaxation itch, then it might be time to step away from music for a little while. After all, even if you adore your job, it can still be exhausting and all-encompassing, so it's important to take a break. Leave your instruments at home, don't worry about practice (you can almost certainly spare a day or two without it), and try to immerse yourself in something else, like a good movie or a book you've been meaning to read.
Listen to some music you like
If you're anything like our professional musician friends, you simply won't be able to stay away from music for very long. However, you should try to step out of your comfort zone and listen to some music you wouldn't normally try. Go for an excursion into a genre you're not familiar with and try to discover something new. You might end up finding inspiration for your next musical venture, so the benefits are manifold in addition to simply being good for your health.
Go for a walk outdoors – or get some exercise
Exercise can be great for inspiration, so as a professional musician, it's important to stay fit. Note that this doesn't mean building muscle or slimming down significantly; it simply means getting enough exercise to ensure that you're healthy and have lots of energy. By going for a walk, you can clear your head of stresses and worries, take some time away from your day job, and get some exercise into the bargain. There really are no drawbacks to spending time outdoors!
Get some sleep
Obviously, you don't have any direct control over whether you're able to sleep or not. However, being a professional musician can be extremely worrying, so you should do everything you can to make sure you get some sleep each night. Try turning down the lights, avoiding screens, and sitting quietly for an hour or two prior to sleeping. These will all prime the body for sleep, allowing you to stay rested and ready for the day-to-day challenges of your job.
Do something else with your hands
Taking up a craft-related discipline can seriously help with your music career. Not only are crafts relaxing, but they can also improve your hand-eye coordination and motor skills significantly, making them a perfect way to chill out after a grueling gig or recording session. If you're not completely sick of music, you could even consider picking up a side hustle making your own musical instruments. Luthiers and other craftspeople are often in very high demand.
Do nothing
If you've never tried simply sitting still, shutting out the outside world, and doing absolutely nothing for a few minutes (or even hours if you've got the patience), you should. It can be a transcendental experience. Boredom and aimlessness can improve your creativity, centre your thoughts, and relax you far more effectively than junk TV could. The next time you find yourself with a few spare moments, try spending doing…well…literally nothing. You'd be amazed how effective it can be!
Get to work
We know, we know – this list is supposed to be all about unwinding. However, if you really do find yourself at a loss, why not get started on a brand new musical project? Your moments of downtime can be the best times to be struck with inspiration for the direction of your next project or business venture. When you're actively trying to have good ideas, you'll find they come far less easily. It's far more effective to simply sit back and let the ideas happen!