Full EP: Jogging House – Longings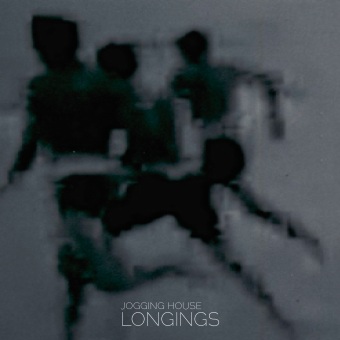 Longings, the new EP from hypnotic R&B-electro producer Jogging House, was released just a few hours on Bandcamp — where you can download the album at a price of your choosing. The man behind Jogging House, Boris Potschubay, clarified his project's unique name in an interview: "[It] comes from the German word for sweatpants "Jogging Hose", which is what I'm wearing mostly while making music. I just added an "u" to make it sound more international and leave some room for interpretation." Loose-fitting sweatpants seem like proper attire for his sample-laden mixture of R&B and electro-pop, steeped in the sort of nocturnal ambiance that recent dubstep is infatuated with. Longings exists in a similar world, somewhere between the dark dubstep of Burial and the seductive R&B-pop of The Weeknd. Unlike the latter, there are no live vocal performances on Longings, but Potschubay's adeptness with sampling leaves little desire for it. After awhile you'll just want to hear his stunning production talents, and slip Longings on when you're (imagining yourself to be) poolside and in sunny Southern California.
The EP shows consistent quality; each of the six tracks have their own little trademark. "Love 2 Love U" plays with handclap percussion and reverbed vocal samples over keyboard droplets, which stutters like stones skipping across a lake. Trendy vocal samples melodically reflect the budding melody, eventually taking the lead from synths through various sampled pitches that are lyrically incomprehensible. "That Thing I Do" features a more nostalgic bass-synth, which drones with more melancholy than anything within "Love 2 Love U". The amplified handclap percussion enters just before a funkalicious vocal sample, which repeats in a suavely low pitch as the percussion hypnotically repeats over woodwind-like flourishes. I'm also fond of "Don't Go Away", which is the EP's best demonstration of Potschubay's ability to converge various vocal ranges. Whereas the vocal samples take turns for the most part in previous efforts, the overlapping melodies of "Don't Go Away" help make it one of the release's most fascinating efforts. There's a bunch of good stuff on Longings, the new release from a producer that is going nowhere but up.