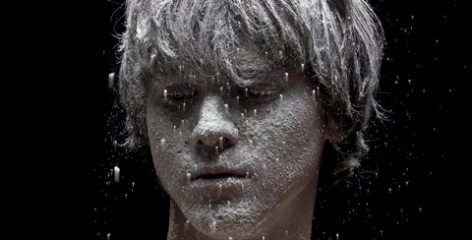 I first wrote about Son Lux, the project of prodigious Ryan Lott, about a year ago. He had just released a new EP called Weapons, and I was struck by the depth of his sound. Part-classical, part-electronica, and part-rock, the most apt comparison I could think of was Ryuichi Sakamoto; he is one of the best examples of fusing the classical and electronic genres, doing so in a way that remains infectious without removing the intricate genius of classical works. Sakamoto began much like Lott, toying with a fairly straightforward form of electronic-pop that later grow to incorporate a variety of styles. Sakamoto later won an Academy Award and is now inarguably considered one of the forerunners of electronic music, but not before struggles.
Despite being impressive, Weapons showcased struggles that come natural to an ambitious songwriter like Sakamoto or Lott. It was apparent that his vocals were hidden behind instrumentation for a reason; he had little confidence in the melodic ability and incorporation of his voice, even as the instrumentation was sweeping and powerful. His technical prowess was hard to argue against, as was the exhilarating whirlwind that best defined his structural tendencies, but he had yet to fully capture the element of pop music that was yearning to be incorporated. Lott's new album, We Are Rising, is equivalent to Sakamoto's Left Handed Dream, the first instance of his true vision as a solo artist. It is a majestic, staggering release that finds Lott crafting a sound that is wholly unique but also expected considering the breathtaking potential demonstrated on his past releases.
A review of the album is forthcoming, but in the meantime lead track "Rising" is a good example of what I'm getting at. It begins with a jubilant chant of sorts, shortly accompanied by sprite woodwinds and glossy hi-pitched keys. The thumping of percussion then follows; a harp-like progression enveloping over Lott's much improved vocal presence becomes noticeable, and the chorus becomes distinguishable. "We are the rising sons," he exclaims, merely setting up for the excellent mixture of vocal harmonizing and strings that ensues. In addition to Sakamoto, comparisons to contemporary Owen Pallett are not far off either, especially on his most recent release Heartland.  "Rising" is ambitious as usual, but not over-indulgent like some of Lott's past songs. Even better, it's not even the best track on We Are Rising. It's an achievement on several levels. 8/10
We Are Rising will be released on May 17th.
————————————————————————————-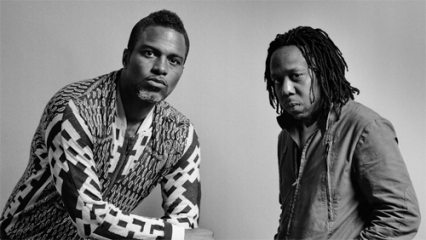 Shabazz Palaces – Are You… Can You… Were You (Felt)
The elusive Shabazz Palaces are a hip-hop group from Seattle that have been generating buzz for some time, even before signing to Sub Pop last year. They continue a recent trend of hip-hop that is anything but linear. Many genres, from dubstep to funk and jazz, creep into their sound and turn both their song structures and deliveries into journeys that are both unpredictable and engrossing. Like their persona, the sound is murky with touches of horror-film components coming into play. Their upcoming full-length, Black Up, never is overly pushy, opting to ease the listener into a warm embrace of synth pads and tightly concise rhythms instead. Their actual percussive technique resembles Flying Lotus, though with simplicity and repetition serving as strengths rather than improvised intricacy. Atmosphere is a highly valued asset for Shabazz Palaces, and is what makes Black Up such an impressive release. The majority of its tracks pack more depth than most hip-hop tracks I've heard this year. Along with a few other contemporaries, the release serves as one of the most inventive for the genre this year.
Their songs have many symphonic traits, from the bursting string-synth pads on "Are you… Can you… Were you?" to the halted infusion of brass in "Youlogy". The former rides on a heavy key tremolo, repeating itself with anticipation until swiftly alternating to a lower key and back again. A whirring synth is continuously in the background, aiding like a dog's whimper over pounding thunder outside. "It's a feeling," Ishmael Butler repeats throughout the lush sampling, the last time around the 2.5min mark before the song shifts to a more furious pace. The piano-led tremolo remains then, but the vocal delivery is faster and more rhythmically inclined. New synths also appear and flutter in and out, reminiscent of early '80s funk especially during the final minute where the lead is pushed under a glossy reverb.  The song's atmosphere is more typical of dubstep . Consider it a darker, more emotional take on genre-crossing hip-hop trends like Odd Future, Das Racist, and Childish Gambino, with production techniques more native to electronica than hip-hop. For that aspect, fans of acts like Burial, James Blake, and How to Dress Well are treated to very familiar ground. 8/10
Black Up will be released on May 31st.
————————————————————————————-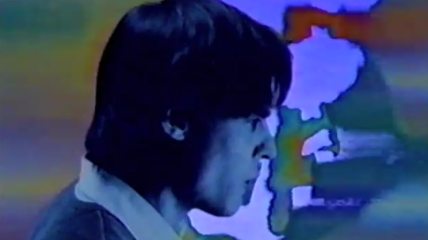 This one has already appeared everywhere, so I'll keep it short. John Maus has finally returned from being a bizarre professor to the bizarre musician that has maintained a cult following ever since his teens. His first release since 2007's Love is Real is on the horizon; We Must Become the Pitiless Censors of Ourselves is dropping this June. The first released track from it, "Believer", enjoyably picks up right where Maus left off. Variation was never Maus' forte, so he instead relies on gorgeous layers of synth-laden melodies that achieve an anthemic quality through subtle structural shifts and frequencies.
His voice maintains the somberly deep yelp of his previous release, this time being more polished and prominent. The instrumentation – mainly an organ arpeggio and HEAVY bass – establishes the captivating, solar-like effervescence of "Believer" fully though. Something tells me "Believer" will play a lot better in the midst of the album, as Maus' releases are often well-constructed affairs that flow with a frail and idiosyncratic beauty. This track re-asserts that and is certainly building hype for the long-awaited release, whether you're a Maus cultist or not. Its simplicity may be criticized upon anyone's first listen, but like most Maus efforts it reveals itself through repetition. After awhile, it's relatively easy to leave on repeat, especially when you have its trippy music video in tow. 7.5/10
We Must Become the Pitiless Censors of Ourselves will be released on June 27th.