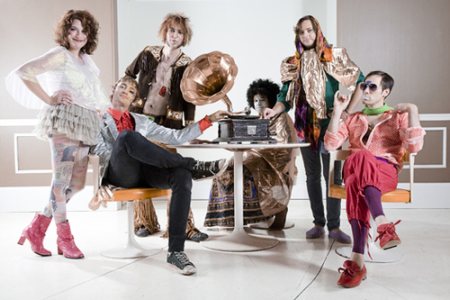 MP3: of Montreal – Wintered Debts

Of Montreal have released a new song entitled "Wintered Debts" online. There is no mention as to whether or not the track will be on their upcoming album, Paralytic Stalks.
"Wintered Debts" is over seven minutes long, evolving from trickly piano balladry to harmonically interwoven psych-pop. There's even a southern twang and rockabilly vibe incorporated into the song's second movement, starting about a minute in. There are plenty of hooks here, with adventurous stylistic fusions of pop again serving as one of the band's strong suits. It sounds like there's three different movements within the song; the final one starts just before the three-minute mark, and features a lush orchestral murmur building up to the finale, the final minute where distorted keys and guitars clamor together to cap off an enjoyably bizarre presentation.
The track is available on the band's site. The song was posted with no additional information, but some fans have noticed the album title in the track's tags is Paralytic Stalks, the band's upcoming fourth LP, out in early 2012. The album will follow the 2010 release of False Priest, which included collaborations with Janelle Monae and Solange Knowles.