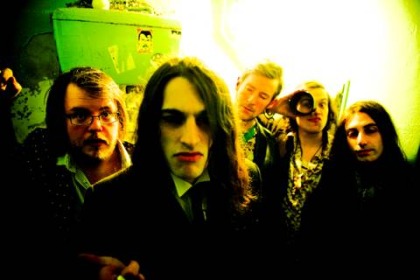 This is mental music. It's not easy to define, and that's why it's so darn addictive. Laying down sprawled out somewhere between Tom Waits, The Beach Boys, Amen, and The Ramones, you will find Bad For Lazarus. Seen as the band is led by the mysterious former Nine Inch Nails (well, he was in the band for about a week), UNKLE, and Eighties Matchbox B-Line Disaster guitarist Rich Fownes, you might expect some craziness, but this craziness on a whole other level.
With its founding member having such prestigious credentials, you might think that the act's popularity would be global by now. Yet for some reason it isn't, despite the fact that they snarl and tear through one of the most raucous and thoroughly entertaining live shows you are ever likely to see in a bar, or at a stadium for that matter. It's heavy. It's hard. It's fast. It's awesome.
Okay, so yeah, there's something a tad unsettling about Bad For Lazarus. Their twisted "hippy-esque" style recalls the shocking relevance of Marilyn Manson back when he mattered in the realms of alternative music, and their overall sound conjures up the type of energy that made The Stooges so appealing when they started out; it's all about the chaos, the ferocity, and – above all else – the fun. Take a chance and enjoy BFL.
Official Blog / MySpace / BUY