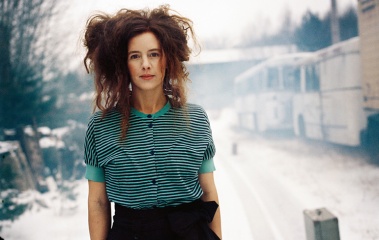 MP3: Marie Lalá – Mrs. Sleepyhead
"Mrs. Sleepyhead" is the lead single off Swedish singer Marie Lalás debut EP, Search of Sound. Inspired by parts '60s girl groups and Jazz-infused cabaret pop, Lalás' music is accessible and radio-friendly; the only reason she hasn't taken over pop airwaves yet is because her musical forays are brand new. "[Her music] is really new. Actually, I have not sent this to the radio or, well, anybody really yet," her PR said. "It's simply very good music from somebody you have never heard about." Prior to this, Lalás' primary career was as an aerialist. She now works with rope access on oil rigs in the North Sea.
"Mrs. Sleepyhead" a refreshing track fit for lazy summer days, with a percussive trickle that resembles '60s girl-pop groups and a nonchalant delivery that gradually builds into key-laden flourishes. Twinkles from the latter, present in most Swedish pop, makes a prominent appearance during the second chorus, where Marie shows extraordinary range. Her emotional capacity is somewhat placid here, but certain moments – like when she exults "I'll never understand" at 02:30 – show her vocal rage, which is somewhat restrained here in the interest of the track's luxurious flow. It's a great introduction, for sure.
Check out the official video for the track: