Posted
February 22, 2012 by Mike Mineo
in Tracks
MP3: Sun Kil Moon – "Sunshine in Chicago"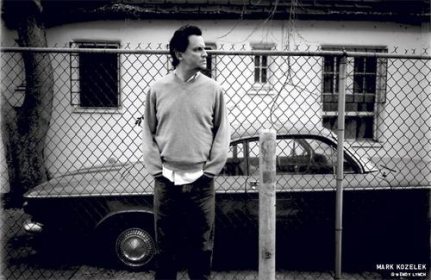 MP3: Sun Kil Moon – Sunshine in Chicago
Sun Kil Moon's fifth album Among The Leaves isn't out until May 29th, but we can get a glimpse of its delicate beauty with new track "Sunshine in Chicago". Gentle and warm acoustic strums dominate throughout, eventually accompanied by the lush twinkling of bells. It's hauntingly memorable, like most Mark Kozelek tracks, and manages to inject a bit of lighthearted nostalgia into his usually somber repertoire.
Nostalgia is present in the music's old-fashioned acoustics-and-bells foray, but even more evident in lyrics like: "Sunshine in Chicago makes me think about my dad, it was eight or nine siblings I'm told that he had / When the summertime came his parents put him on a bus and sent him to his uncle's in Chicago for three months."
If "Sunshine in Chicago" is indicative of what's to come, it's almost a given Among The Leaves will satisfy.