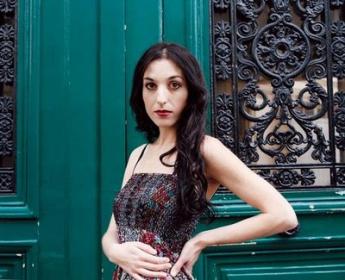 Dream-folk talent Marissa Nadler premiered a track off her upcoming album The Sister, which will be released on May 29th through her own Box of Cedar Records. As it is aptly titled, the album is the "sister" to her self-titled release last year, which was our 36th favorite album of 2011.
"The Wrecking Ball Company" is a sparsely beautiful effort that emphasizes Nadler's soaring vocals even more than usual. Acoustics trickle down like rain, as a snare drum creeps in as the guitar progressions increase in intricacy. It's an excellent track, with her trademark ghostly and serene sound, to get us excited for The Sister. If this is indication of the entire album, it's poised to be another success.
Pre-order the album here.