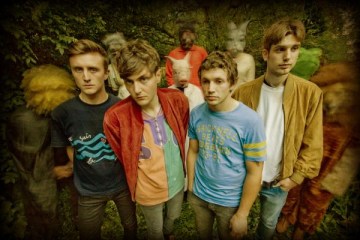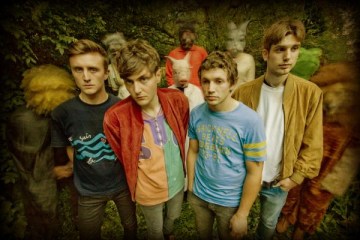 East Yorkshire's The Neat blend the bite of '80s post-punk (think The Fall meets Joy Division) with a modern infusion of alternative and indie-rock. Their quirky yet swift guitar strikes play perfectly when intertwined with the fast-paced, '70s punk-influenced percussion. Add their psych-infuenced vocal production – reverb without being excessive – and you have The Neat.
Having achieved major exposure from all of the country's major media outlets (BBC6 Music's Steve Lamacq is a massive supporter and has played them numerous times on his show throughout 2011), things are looking up for this slightly moody foursome that seem to focus their positive energy for the stage, where they translate into one of Britain's most exciting new live acts. And yes, they're from 'Ull – the best thing to come from there since, err… The Beautiful South.
From the anarchic energy of "Hips" to the utterly hypnotic anti-anthem "In Youth Is Pleasure", The Neat create music that works the senses. It's that key element of sonic diversity that makes them come across a bit like Marmite for the ears; you might like it but, then again, you might not. That's the exciting bit though, isn't it? You've got to try it!
There's this part of The Neat's undeniably accessible sound that is truly alternative and effortlessly raw. It's what makes their sound so darn cool. Whatever you're into, go give 'em a listen. If you like your music a little off-kilter, then The Neat's way is for you to follow.

MP3: The Neat – Hips

MP3: The Neat – In Youth Is Pleasure