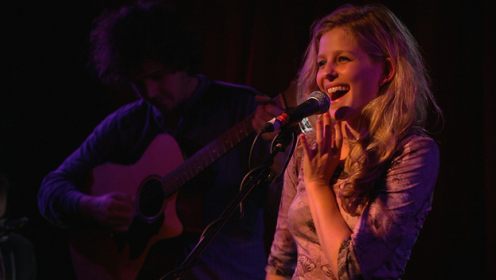 London singer-songwriter Lydia Baylis' songs are full of soft, yet thoughtful lyrics. Her material is challenging and provocative, yet still completely accessible. Still in her early 20s, her influences range from Van Morrison to Green Day via Velvet Underground, The Band, and David Bowie (if you can't tell, her first single "Starman" pays tribute to the iconic glamaficionado).
In terms of other more lyrical inspirations, Lydia writes about what she sees, feels, and hears. It's as simple as that. Worth noting is a quote she gave talking about the aforementioned track: "I wanted to write about feeling lonely and wanting to be saved. It has an element of The Little Princ,; a touch of the fairytale of a knight in shining armor in the form of a Starman from outside our 'world' to take you away."
Though it's still incredibly early in her career, Lydia has been able to collaborate internationally with Ian Pickering (Sneaker Pimps), alongside writer and producer Paul Statham (Dido, Kylie Minogue, Simple Minds); s'all about who you know, as they say. Baylis recently returned from New York, where she made strong in-roads with production aces Crispin Thump, a team made up of writer/producer/engineer Augustus Skinner [EMF] and TV and film composer Ronan Coleman [Last Days On Earth]. Things are going really well for Lydia as she concentrates on peddling her folk-tinged pop and sweet acoustic sounds upon the world in 2012.
I talked a big game here, I understand this. But Lydia can back it up. Watch the new video for track "Autumn Soil", recorded live at The Bedford, below. It perfectly showcases her talent; it's all about the delicate chords and perfectly classy sound that will see her propelled further into the royalty of the London music scene.
MP3: Lyda Baylis – Make Me Laugh
Lydia Baylis – Streets of Gold (Acoustic live audio from Union Chapel show)