MP3: Lower Dens – "Propagation"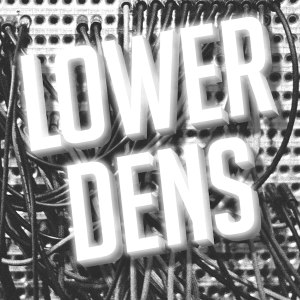 MP3: Lower Dens – Propagation
The spacey "Propagation" provides a preview of Lower Dens' new album Nootropics, out April 30th (May 1st in the U.S.). The five-minute roller is built around creaking guitar developments, which dissipate a minute in to allow Jana Hunter's soothing voice to emerge. A rhythmic jangle is the initial driving force as she establishes her hazy presence, which reaches its peak mid-way at an ominous mix of high-pitched guitar squeals and ambient synth pads. It's one of the best efforts I've heard from the group.
Their previous album, 2010?s excellent Twin-Hand Movement, was brimming with nocturnal atmospheres, rhythmic ambiance, and lulled guitars — perfect for autumn, I thought at the time. Winter, or the blossoming signs of spring, are just as applicable for front-woman Jana Hunter's sound though. Her infusion of dream-pop, shoegaze, and alt-rock is subdued and moody, but a hook-laden explosions of distortion are hardly to be overlooked. It's just one reason why she is rapidly becoming known as much more than a Devendra Banhart collaborator.
The album's first single, "Brains", is available for streaming below as well. It will be released as a 10? on March 27th with "Propagation" and b-side "Hours".