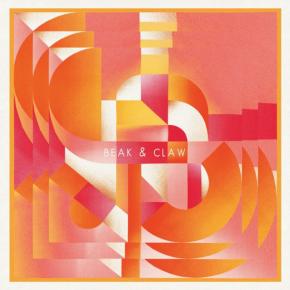 s / s / s – Museum Day
"Museum Day" is a fascinating epic from newly announced supergroup s / s / s, consisting of Sufjan Stevens, Son Lux and Serengeti. The initial vocals seem suitable for ambient synth-pop, with the type of stretching distortion that approaches the sound of auto-tune, which Sufjan has been enamored with before (The Age of Adz). A beautifully minimal arrangement, with percussion resembling bird chirps and sporadic bursts of keys dripping like rain, is the backdrop to Serengeti's fluid hip-hop filling. It all collides at the end for one grandiose finale. It's a stunner of a track that's hopefully indication of their upcoming EP Beak & Claw, out March 20th on Anticon.
The s / s / s project was born when Serengeti asked a few artists, including Sufjan, if they could contribute beats to a record he was working on. Sufjan complied and Serengeti loved his contributions, but he found the ambitious scope of the material more suited to its own project. So with the addition of Son Lux – written about several times – s / s / s was born.