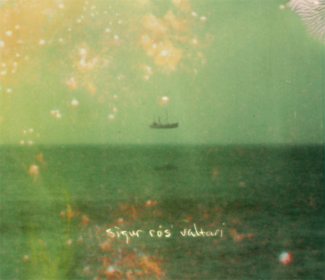 Shortly after details broke this morning regarding Sigur Rós' upcoming album Valtari, the band premiered a track off it. "Ekki Múkk" is the second track on the album, and features Jonsi reciting a tribal-like procession over a stirring string arrangement. It swells and erupts at the 02:30 mark, where "Ekki Múkk" ascends to orchestral anthem status, like many Sigur Rós gems.
Valtari will be out May 29th. Frontman Jónsi told Q Magazine that "the music kind of just rolls over you" but "in a good way." Valtari, which translates to "steamroller", is the Icelandic group's first new album since 2008?s Með suð í eyrum við spilum endalaust
Jónsi says the album sounds "like an avalanche in slow motion", warning that it will be "to heavy and floaty" for some listeners as "there's not enough drums." There won't be any English lyrics either. "I've tried siging in English and my accent is too bad," he continued. "There's more electronic stuff than before," added bassist Georg Hólm. "But don't worry, we haven't made a dance record." The album was made in the band's own studio, Sundlaugin, which was formerly a swimming pool.
Valtari:
01 Êg Anda
02 Ekki Múkk
03 Varúð
04 Rembihnûtur
05 Dauðalogn
06 Varðeldur
07 Valtari
08 Fjögur Píanó