Posted
April 5, 2012 by Tim Osbourne
in Features
The Skints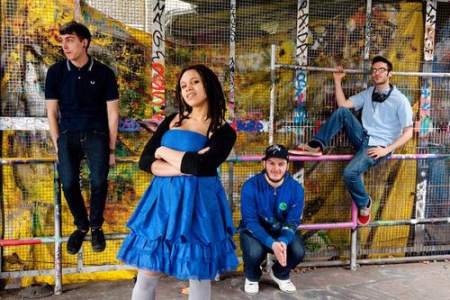 MP3: The Skints – On A Mission (Katy B cover)
MP3: The Skints – Rat-at-at
The Skints' fusion of reggae and rock sounds is nothing short of incredible. You probably haven't heard a band like them before. This quality is evident on many of their tracks, from the chilled-out and proud cover of Katy B's "On A Mission" (which has received massive success after a live video went viral on YouTube) to the strong and addictive "Rat-at-at". Whatever mood you're in, and at whatever time of day, The Skints will surely have a song to lift your spirits. How? Well, just have a listen to five minutes of Marcia Richards' soothing vocals and Jamie Kyriakides' progressively smooth guitar work, and you'll be convinced.
Originally from London, the band has toured extensively in the UK and Europe with acts as diverse and relevant as Less Than Jake, Gogol Bordello and Sublime. Not only do they have a legion of fans purchasing their music, but also some of the most exciting producers in the world itching to work with them, from Mike "Prince Fatty" Pelanconi (who worked on the band's second record, Part & Parcel)  to dubstep's best and brightest, including Benga and Skream, who have publicly supported the band by sharing their cover of Katy B around various social networks.
In 2012, the four-piece has already reached new heights in the realms of rock and will continue to tour before releasing new music. Surely a US live stint beckons for this lot now?