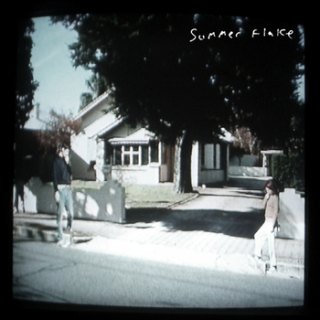 Summer Flake is mellowed-out garage-rock courtesy of Stephanie Crase, previously of Batrider, Birth Glow, Hit The Jackpot, and No through Road. The Adelaide, Australia will likely drum up comparisons to Best Coast with tracks like the crawling "Inside Out" (MP3), where her lush vocals and wall of guitar reverb collide for a feeling akin to ASMR. But on louder, more distorted efforts like "Run Run Run" (MP3), she falls more into the Jana Hunter school of shoegaze/psych-rock infusions.
Both tracks are off Crase's Summer Flake EP, her first solo release. It "emerges from a lifetime of pottering around with a swag of lazy-tempo, sad-sack, guitar-pop songs."
It comes highly recommended, especially since it's available for free on Bandcamp.
Also look out for another Summer Flake release in August. I'll update you when I get my hands on it.