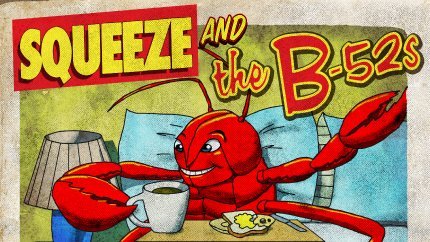 Harrah's Rincon in San Diego announced a slew of new tour dates, notably with two-punch classic-rock favorites. Squeeze and B-52s take the stage on June 29th, while Joe Cocker and Huey Lewis & the News play on July 13th.
Squeeze's second album, Cool for Cats, is one of their most memorable, specifically on tracks like the humorously bleak lifetime narrative "Up the Junction" and fast-paced wit of "Cool for Cats". I share these events as indication of what Caesars' Total Rewards program can offer, which I've been helping them with. It's a great program with perks that include free ticket giveaways for shows like this. While it may cater to more nostalgic acts than up-and-comers, there's no denying that seeing a group like Squeeze or Huey Lewis & the News would make a for a fun night.
As mentioned in March, I've been working with the Total Rewards program, with 100+ grand prizes and 80,000+ other Total Prizes, in addition to many music-related perks. This was one of those perks. Join the loyalty program for free, and then play the game that just launched. For some free plays on the game, enter in this code: 3RHK4G.

MP3: Squeeze – Up The Junction

MP3: Squeeze – Take Me I'm Yours
I am honored to be an Influencer for the Total Rewards brand. Material and/or financial incentives may be received as a result of my involvement.